'John Wick' Directors To Direct Charlize Theron In 'The Coldest City'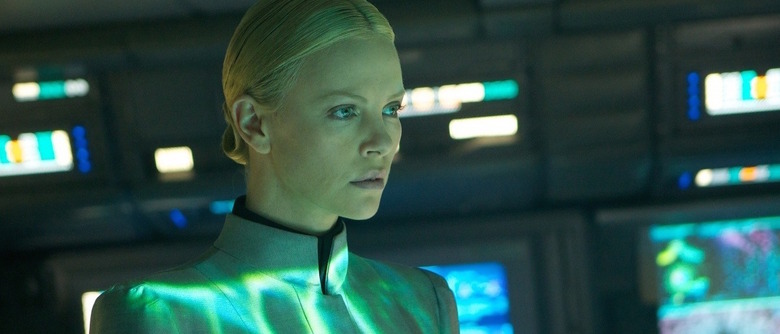 It seems everyone wants a piece of David Leitch and Chad Stahelski these days. Ever since the success of John Wick, the directing duo has seen their to-do list balloon to include such high-profile projects as Bloodshot and John Wick 2. Now here's one more to add to the pile: The Coldest City, a spy thriller to star Charlize Theron.
Get all the details on Leitch and Stahelski's new Charlize Theron Coldest City project after the jump. 
Deadline reports Focus Features is nearing an eight-figure deal to give The Coldest City a wide release in North America. Leitch and Stahelski will direct from a script by Kurt Johnstad, which in turn will be based on the Oni Press graphic novel by Anthony Johnston. Johnstad's credits include Act of Valor, 300, and 300: Rise of an Empire, and he is one of several writers working on WB/DC's Aquaman script.
Set shortly before the fall of the Berlin Wall, The Coldest City will star Theron as a spy who's spurred into action following the death of an underground MI6 officer. He was carrying a list of every secret agent working in the area — on both sides — and it falls to Theron's character to retrieve that information before it leads to international mayhem.
Theron will produce The Coldest City, which has a budget north of $30 million. The project is currently on track to shoot this October in Germany. That suggests it's taking priority over the other films on Stahelski and Leitch's docket. We had suspected John Wick 2 could move before Bloodshot, which is due out in 2017, but now it's unclear what The Coldest City will do to those schedules.
Stahelski and Leitch made their directing debut with John Wick, which turned out to be one of the best action movies of last year. Hollywood took notice, and the guys have been in high demand ever since. As of a couple of months ago they were in early talks for Cowboy Ninja Viking, and rumor had it they were being courted for a DC movie as well.
Theron is coming off of her own critically acclaimed action flick, Mad Max: Fury Road. Beyond that, she has the Gillian Flynn adaptation Dark Places coming out later this year, and is now shooting the Snow White-free Snow White and the Huntsman sequel, The Huntsman.