Dwayne Johnson To Star In Sci-Fi Action Comedy 'Alpha Squad Seven'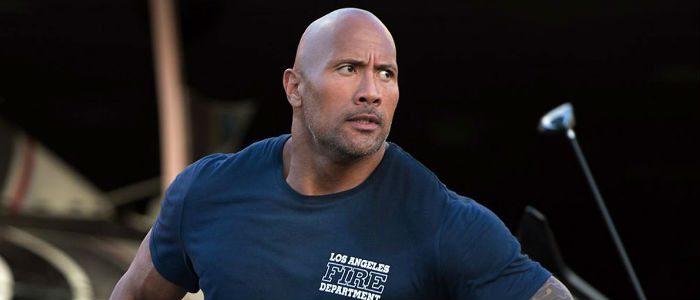 Dwayne Johnson never stops. He's got San Andreas later this month, a new HBO series called Ballers coming soon, he's filming a comedy with Kevin Hart called Central Intelligence, is a voice in a new Disney movie Moana, was just in the biggest movie of the year, Furious 7, and will eventually be a super-villain in Shazam. Johnson's star is rising so fast the only place left to go is space.
Now, Johnson is attached to a brand new sci-fi action comedy called Alpha Squad Seven which just sold to Dreamworks. Jeremiah Friedman and Nick Palmer are behind the pitch. They're writing the sequel to the Jaden Smith Karate Kid film and created a Hollywood bidding war with this "four-quadrant action-comedy adventure set in space." Read more about Alpha Squad Seven below.
The Hollywood Reporter broke the news of the project, but then got confirmed by Johnson himself.
It's a big one. Excited to announce our partnership w/ DreamWorks & my long time producer Beau Flynn.... https://t.co/CWC6BUbVVo

— Dwayne Johnson (@TheRock) May 10, 2015
In Johnson's Instagram link, he gives some more info on the film:
It's a big one. Excited to announce our partnership w/ DreamWorks & my long time producer Beau Flynn. I'll star in and produce (along w/ Flynn) ALPHA SQUAD 7 – a big sci-fi action comedy. Thank you DreamWorks CEO Michael Wright and the man himself – Steven Spielberg – for wanting to partner up and make something globally awesome for the fans. And as for the fans – can't wait to create these characters for y'all – handsome, charming, ass kicking, flawed and slightly cranky of a hero leading the one and only Alpha Squad into space. And he may bring along some bald dude named Rock. #ALPHASquad7 #WhatHappensInSpace #StaysInSpace #WeHope
The Hollywood Reporter says the project went out to studios last week and several studios bid on it, with it eventually coming down to Paramount and DreamWorks. There aren't any plot details but films like Guardians of the Galaxy, Independence Day and Armageddon are the equivalents.
The Rock as Star Lord? Sounds good to us. What are your thoughts on Alpha Squad Seven?