'The Incredibles 2' Will Be Brad Bird's Next Film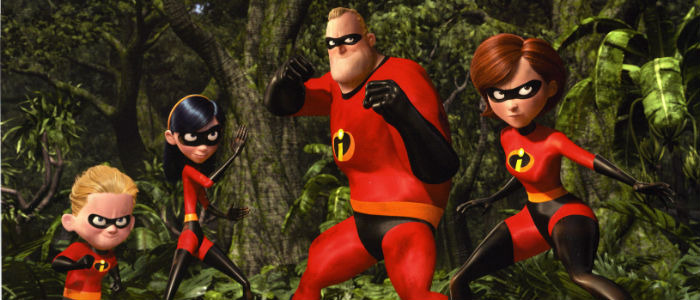 With Tomorrowland out of the way, Brad Bird is ready to redirect his attention to an old new project. The filmmaker confirms The Incredibles 2 will be his next movie, after years of fans pestering him to make a sequel to the superhero feature. Get the Brad Bird Incredibles 2 status update after the jump. 
When Pixar confirmed last year that The Incredibles 2 was in development, they didn't offer a timeline on when we might actually see the movie. Bird's recent comments to Collider, however, give us hope it'll happen sooner rather than later. "It feels like it to me, yeah," he confirmed when asked whether The Incredibles 2 would be his next project.
Of course, "sooner" is a relative term here. It takes a lot of time to develop these films, and in any case Pixar's release calendar is full through summer 2017. Optimistically, The Incredibles 2 could take the November 22, 2017 date that Pixar has already staked out; realistically, it's more likely to arrive in 2018 or later.
Bird revealed last month that he was "just staring to write" the film, and it sounds like he's making good progress:
Oh yeah I have pages, a bunch of pages. I had a lot of ideas for the original Incredibles that I didn't get a chance to use, that I like. I have ideas that I wanted to pursue a little bit and there wasn't enough time in Incredibles. There are new ideas I have, and I think there are enough of those together to make an interesting movie. I'm just focusing on getting Tomorrowland out into the world and playing with the Incredibles sandbox again.
Still unclear is whether Bird will direct, or just write The Incredibles 2. He has yet to confirm his next directorial effort, so there's a chance it could be The Incredibles 2. But if he takes on another project in the near future, it'll suggest he's letting someone else take over at the helm.
In the meantime, Bird's latest non-Incredibles feature, Tomorrowland, arrives May 22.