'Black Swan' Reunion: Natalie Portman Will Play Jackie Kennedy For Producer Darren Aronofsky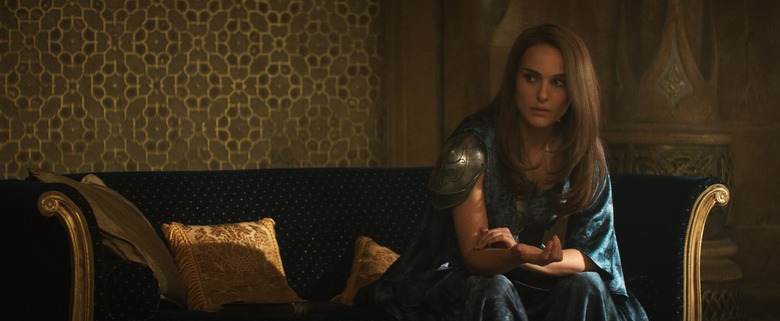 Earlier this week we heard that Natalie Portman would play Ruth Bader Ginsburg in a film called On the Basis of Sex. Now she's set to play another major figure in US history: Jacqueline Kennedy, in a film that will take place during the four days following the assassination of President John F. Kennedy. The film is called Jackie, and it counts Portman's Black Swan director Darren Aronofsky as a producer.
Variety reports on the film, which has Pablo Larrain (No, The Club) set to direct. (Aronofsky once eyed the film as a potential project, which could help explain his work as a producer.) The Playlist notes,
The script [by Noah Oppenheim] follows Jackie Kennedy during the four days between her husband's infamous assassination and his burial... The First Lady [is] caught up in the wrangling between the Kennedy camp and Lyndon Johnson's crew who are eager to obtain leadership, and move into the White House as soon as possible.
Or, in simpler terms, Vincent Maraval of Wild Bunch, says "Jackie talks about the days when Jackie Kennedy becomes an icon but has lost everything."
Does this mean that if things work out we should get Oscar predictions ready for whatever winter season follows the release of the film? It's always possible with this sort of picture, but let's see the movie shot first. The idea is to shoot at the end of 2015, so this could go forward before most of Portman's other projects.
Those projects are diverse. Portman is about to promote her own directorial debut, A Tale of Love and Darkness, at Cannes. And to follow that she has lined up a few projects. There's the aforementioned On the Basis of Sex, and then the '30s-set supernatural story Planetarium, which will also feature Lily Rose Depp and be directed by Rebecca Zlotowski (Grand Central).
And then there's Annihilation, which will be Alex Garland's adaptation of the novel by Jeff VanderMeer that has Portman in talks to play the lead role, a member of a research team exploring a landscape in which really strange things are happening.
As for Jackie, Juan de Dios Larrain of Chile's Fabula will produce along with Aronofsky and Scott Franklin at Protozoa Pictures.