Edgar Wright's 'Baby Driver' Adds 'Cinderella' Star Lily James; New Plot Details Revealed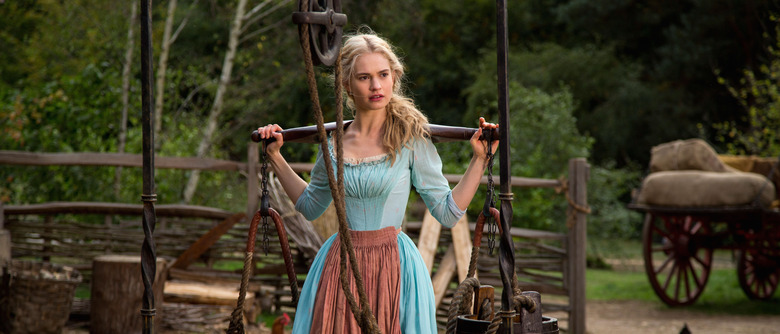 Edgar Wright has picked up another promising young talent for his next film. Lily James will join Ansel Elgort in Baby Driver, a thriller previously described as "the ultimate rock-and-roll car chase film." And with her casting comes some juicy new plot details on the movie. Get all the latest news about Baby Driver after the jump. THR reports James is currently in negotiations to join the crime thriller. She'll play Elgort's love interest, who works as a diner waitress. James and Elgort are the only two actors confirmed for the cast as of right now. Wright wrote and will direct the new film.
The trade also revealed some more details about the narrative:
Ansel Elgort is set to star as a young mute man who has an ear condition that forces him to constantly listen to music in order to drown out the constant ringing in his ears. His character is a driver for a group of bank robbers who goes on the run after a heist goes bad.
That fits with the plot description we've heard before, but the added specifics make it clearer why music is so crucial to this character, and what might be at stake if he can't get away. Wright's films tend to have great soundtracks, so it should be fun to watch music come front and center in this one.
James was known for roles in Wrath of the Titans, Secret Diary of a Call Girl, and Downton Abbey before going bigger than ever this year as the title character of Kenneth Branagh's Cinderella. The live-action fairy tale was a huge critical and commercial hit, and revealed James as an intensely charismatic young star.
Coming up next for the British actress are Pride and Prejudice and Zombies, Bradley Cooper's restaurant comedy John Wells, and a miniseries adaptation of War and Peace.
Baby Driver will shoot this fall in New Orleans. No release date has been set.