'Avengers: Infinity War' Will Be Shot Entirely With IMAX Cameras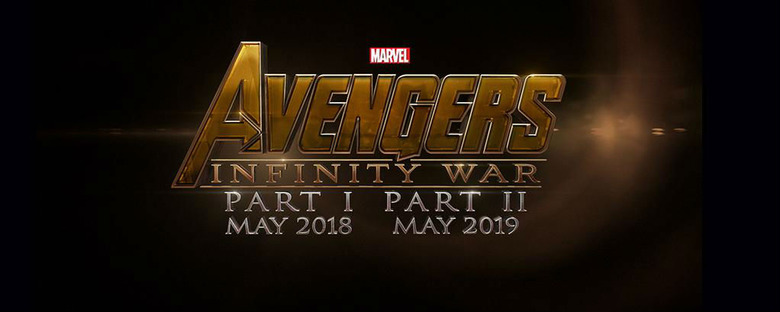 When your conflict has "infinity" in the title, you've got to go big, and that's what Joe and Anthony Russo will do when they shoot both parts of Avengers: Infinity War starting in 2016. We know the brothers are using a new digital 2D IMAX camera for about 15 minutes of footage in Captain America: Civil War, which officially began production this week in Atlanta. Now they'll use that new system for the entirety of the next two parts of the Avengers saga. Get some Infinity War IMAX quotes below. 
IMAX seems pretty excited about it, and CEO Greg Foster said,
The Russos are going to spend the next 15 months or so designing the making of the 'Avengers' films with these cameras in mind. They're not looking at this a week before they start filming or only focusing on an important section of the film. This is something that's never happened before.
And, yes, this will be shot primarily in the full IMAX aspect ratio, though presumably the action will be framed to accommodate standard movie presentations in non-IMAX theaters. (And whether that ratio will be 1.43:1 akin to the original IMAX film camera, or the 1.9:1 of transfers for films such as Tomorrowland is unknown at this point.)
A press release says Infinity War will use "IMAX® and ARRI's next generation revolutionary 2D digital camera – a joint customized digital version of ARRI's new large format  camera, the Alexa 65."
The Russos said,
The intent with the Infinity War films is to bring ten years of accumulative storytelling to an incredible climax. We felt that the best way to exploit the scale and scope required to close out the final chapter of these three phases, was to be the first films shot entirely on the IMAX/ARRI Digital camera.
This deal comes about in part because Marvel and IMAX have made a pact going through 2017 — and while that won't cover the release of both films, it will cover the production of both halves of Infinity War, which will be shot back to back.