'Supergirl' Gets Series Order From CBS; 'Powers' Renewed By PlayStation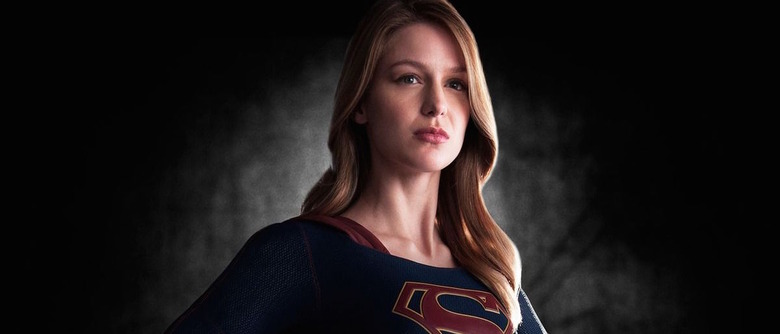 The deluge of superpowered TV shows isn't letting up anytime soon. CBS has just given a series order to Supergirl, the DC Comics adaptation starring Melissa Benoist as Superman's less famous, but similarly superheroic cousin. Meanwhile, Sony has just announced that it is renewing Powers, which follows two detectives in a supowerpowered world, for a second season.
More details on the new Supergirl CBS series and the Sony Powers renewal after the jump. 
Variety reports Supergirl is CBS' first new series pickup for the 2015-2016 season, and the currently the only superhero series in its stable. The news is not terribly surprising, as Supergirl was always considered likely to get a full series order, but it's nice to get confirmation anyway.Supergirl shares much of the same DNA as The CW's Arrow and The Flash. Greg Berlanti and Andrew Kreiseberg (who developed both of those shows) wrote the pilot script with Ali Adler (No Ordinary Family), and will additionally executive produce with Sarah Schechter (The Flash). Glen Winter, also of Arrow and The Flash, directed the pilot, which cost an estimated $14 million.
The story centers on Benoist's Kara Zor-El, who escaped Krypton just as it was destructing. She's grown up on Earth as Kara Danvers, but now, at the age of 24, she's decided to embrace her superhuman abilities and use them for good.
Other cast members include Calista Flockhart as Cat Grant, Kara's boss at her day job; Mehcad Brooks as Kara's co-worker / love interest Jimmy Olsen; Jeremy Jordan as her co-worker / neighbor Win Schott; Chyler Leigh as Kara's sister Alex; David Harewood as Hank Henshaw, and Laura Benanti as Kara's birth mother. Helen Slater and Dean Cain are additionally slated to appear in mystery roles.
As for Powers, IGN reports its just-announced second season will debut in 2016, exclusively on PlayStation. The ten-episode first season debuted in March, as PlayStation's first original scripted series.
Based on the comic book by Brian Michael Bendis and Michael Avon Oeming, Powers stars Sharlto Copley and Susan Heyward as Christian Walker and Deena Pilgrim. They're Chicago homicide detectives who work for the Powers division — a special team that specializes in cases involving extraordinary abilities.
Specific details on the next season of Powers are scarce. But in general terms, Jamie Erlicht, president of programming and development at Sony Pictures Television, promises it will "broaden the Powers universe and bring even more of the fan-favorite characters and storylines to life."