Page 2: The Wonder And Magic Of Movie Marketing Vs. Spoilerphobia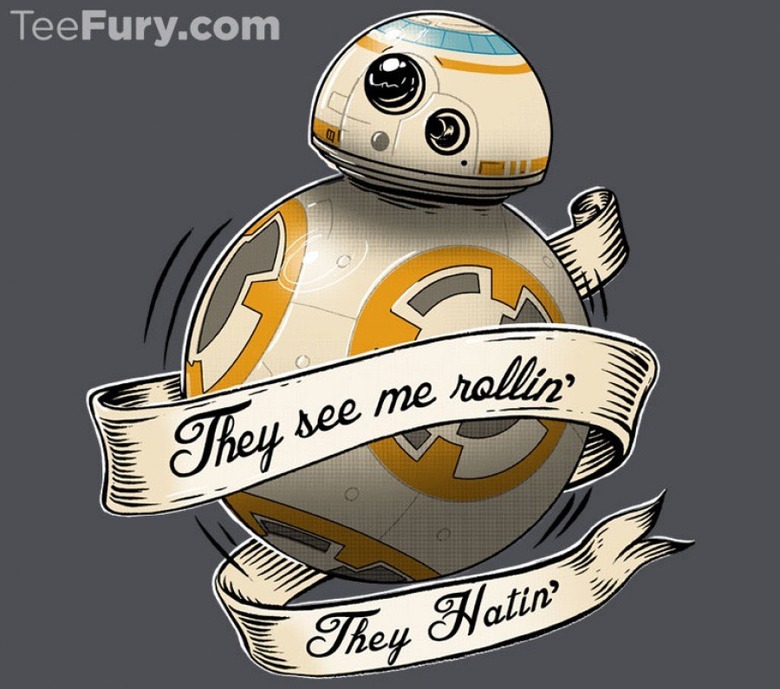 Page 2 is a compilation of stories and news tidbits, which for whatever reason, didn't make the front page of /Film. After the jump we've included 36 different items, fun images, videos, casting tidbits, articles of interest and more. It's like a mystery grab bag of movie web related goodness.
Header Photo: They See Me Rollin' t-shirt
16 Things You Didn't Know About The 'Mad Max' Series34 Badass Minor Characters You Ignored In Famous Movies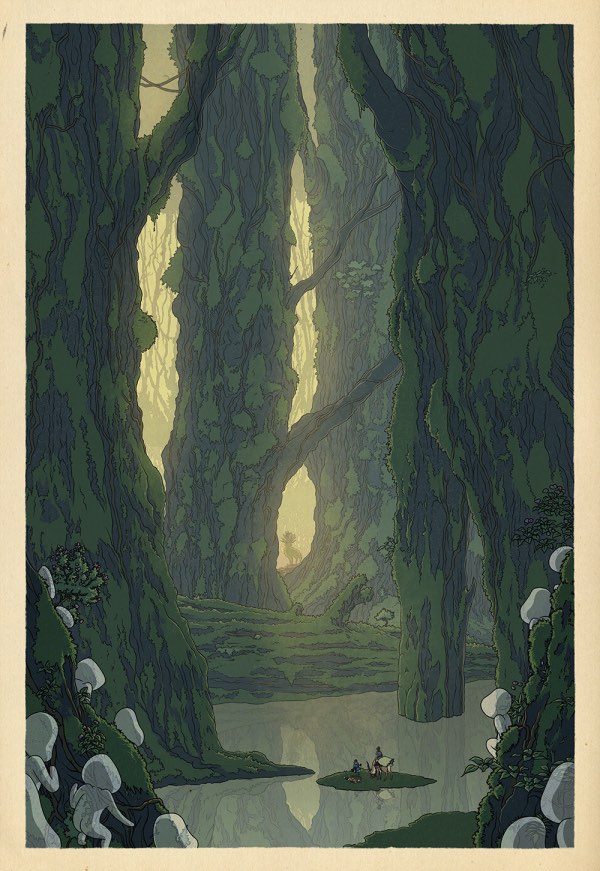 Miyazaki films reimagined as woodblock prints
6 Harry Potter Character Deaths We're Not Sorry About32 Things We Learned From James Gunn and Nathan Fillion's Slither Commentary
The Vehicles of Star Wars And Back To The Future Will Get Revoltech Toys
The 20 Greatest Music Moments In The Films Of Martin Scorsese
6 Crazy New Movies That Slipped Under Audiences' Radars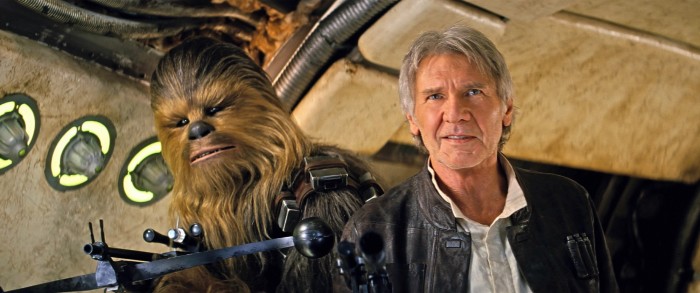 The Magic of Movie Marketing vs. Spoilerphobia
A Daily Blog Post from Editor Peter Sciretta
Over the last few years we have become a spoilerphobic culture. And not without reason. Movie studios have been showing more and more of their films in marketing campaigns in order to sell more tickets. And, yes, sadly it's working. On top of that, serialized television series and binge-watching have increased this fear to mainstream levels. My friend and /Film co-host Jeff Cannata won't even watch trailers anymore. When he's seeing a movie in the theater, he'll close his eyes, cover his ears and hum to avoid any images that might ruin his moviegoing experience. Jeff isn't alone, I know others who have sworn off watching trailers completely. Jeff wants to go into every story not knowing more than the one sentence logline. And I admire his effect to keep his story-consuming experience pure.
(side note: I don't bring up Jeff to pick on him, I consider him a good friend and it actually hurts me to hear about his experiences trying to remain completely free of any information about movies)
But the other part of me wants to rebel against this insanity. I love movies and have loved movies since before I can remember. Half the fun of going to the movies as a kid was seeing the movie posters in the theater lobby and getting a glimpse of the coming attractions movie trailers before a film. I love getting excited for things and I can't imagine living my life in fear of a television spot in between the commercials of a show I'm watching.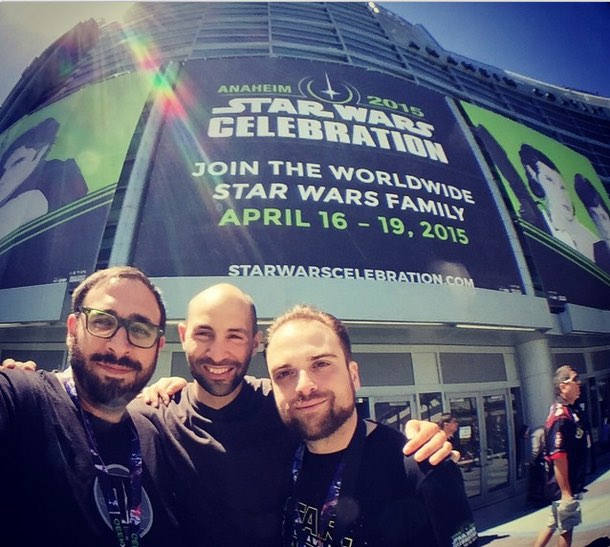 It breaks my heart that my friend Jeff couldn't experience the Star Wars teaser trailer with the rest of us. Or be next to me at Celebration like he has been for many years at Comic Con, to harness the energy of that packed crowd of Star Wars fans when JJ Abrams unveiled the new trailer. But is Jeff better off? Will the moment when Kylo Ren pulls out his lightsaber in the movie be that much more special because Jeff doesn't know it is coming? Will surprise enhance that experience? And is it even a reveal?
I've wondered the same about the clip at the end of the recent Force Awakens trailer — will Jeff get more out of that moment than my writer Germain who was brought to tears even when recounting it on a video blog reaction? I would argue that its very possible that "we're home" moment will play more nostalgic in the trailer, and in the film the moment might pack less of an emotional punch. But even if not, I feel like part of the reason I love going to movies is for the community, the experience and excitement. If I wasn't writing about movies on /Film I still would have been in the Arena at Celebration as JJ unveiled the new trailer.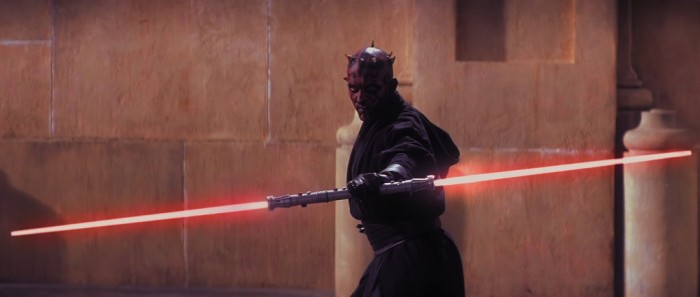 I've said this before, and I'll say it again: the years leading up to The Phantom Menace were some of the best movie-related experiences I can remember. Getting excited about a new Star Wars film, following the rumors, images and trailers released online, and waiting in line with like-minded fans to get tickets to the midnight opening. Yeah, Phantom Menace isn't a good film at the end of the day, but I wouldn't give up any of the enjoyment I got out of the two-plus years leading up to it for anything. And while I love movies, maybe sometimes thats more important than the two hour film at the end of the rainbow. I'm sure not all of you will agree with me on that one.
And yes I'm sure it would have been cool to see Darth Maul unleash his double sided lightsaber in the theater and not be spoiled by that first trailer (still one of the best teaser trailers of all time), or any of the figures or toys (which I'm sure will spoil Kylo Ren's saber for people like Jeff).
And I'm sure the reveal that Darth Vader is Luke Skywalker's father would have been cool to see without knowing it was coming — but not one friend of mine has been able to claim they didn't know about that reveal before seeing the film. Empire Strikes Back is still one of my favorite movies of all time, and I'm sure the fact that almost everyone I know knew about Vader's infamous line before seeing the movie on television as kids did not stop the film from becoming one of their favorites as well.
Thats because a good story will triumph surprise 95% of the time. A good story connects with us deeply, while a surprise is usually not much more than a fun disposable gimmick.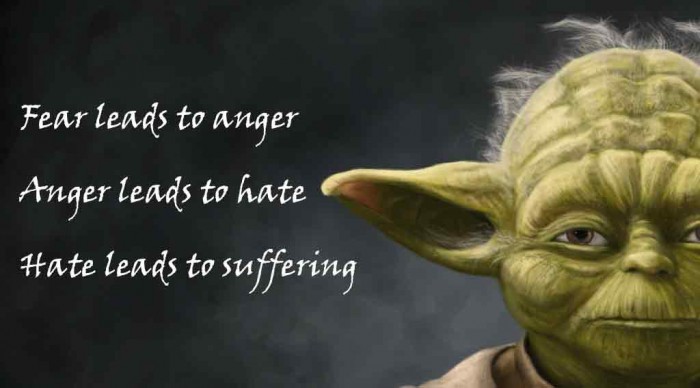 Does this mean you should consume every piece of movie marketing that the movie studios throw at you? No. Fear is a very powerful thing, don't let it take over your life and ruin your good time. Listen to Master Yoda.
I usually avoid the final trailers for a film in the month or two leading up to release because, as I mentioned at the start of this piece, they do show too much. And I have a rather short-term memory when it comes to movie marketing. Images I saw in a teaser trailer or trailer a handful of months in advance of a film are much less likely to be in my mind when watching a movie.
I love reading spoilers and rumors but I understand that kind of obsession isnt for everyone — again, I have a short term memory and usually I don't even remember most of what I had read a year beforehand, or I read so many varied theories that I really don't know which one is true. When one of them does turn out to be true during a screening, it doesnt ruin my experience because I wasn't expecting it.
But I think there is a value to the magic of movie marketing. Remember the wonderful Drew Struzan or John Alvin posters from our childhood, or the box art on the VHS movies at the movie rental store as a kid (I know I sound like grandpa talking about vinyl record artwork right about now), or that time when you fell in love with a teaser trailer for a film you didn't even know existed but now became your everything (before you had a device in your pocket which would allow you yo rewatch it over and over). There is a value in the tease, there is a wonder in the excitement, and you shouldn't let spoilerphobia consume your life.
Okay, lets get to today's edition of Page 2.
Star Wars: The Force Awakens trailer in 16-bit video game style is fun
'A Babysitter's Guide To Monsters' Movie Coming from 'My Little Pony' Writer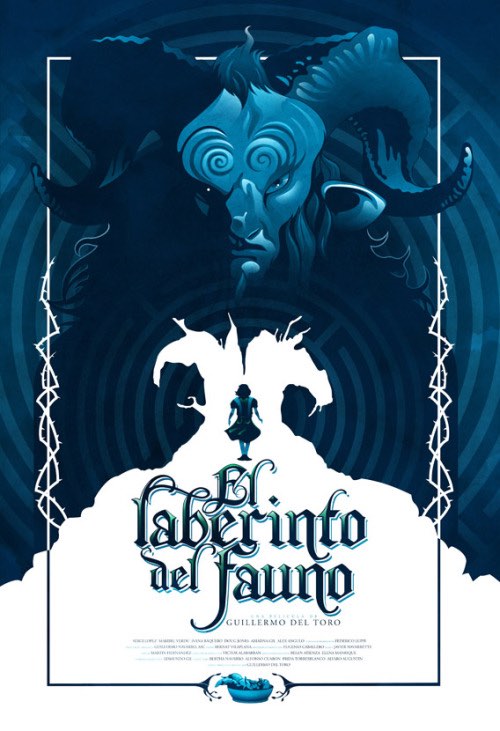 Pan's Labyrinth poster by The Ninjabot
Apple TV channel lineup expands with CBS Sports and USA Now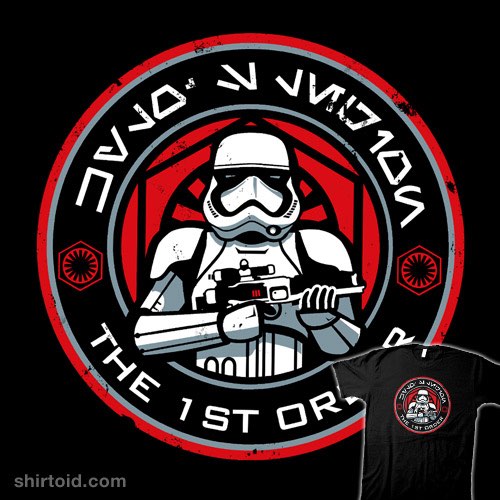 The First Order t-shirt
Box Office Milestone: 'Cinderella' Waltzes Past $500M Globally
Natalie Carey PPC 2015 Goonies Tribute
Tim Burton Suffers "Minor Injury" During U.K. Shoot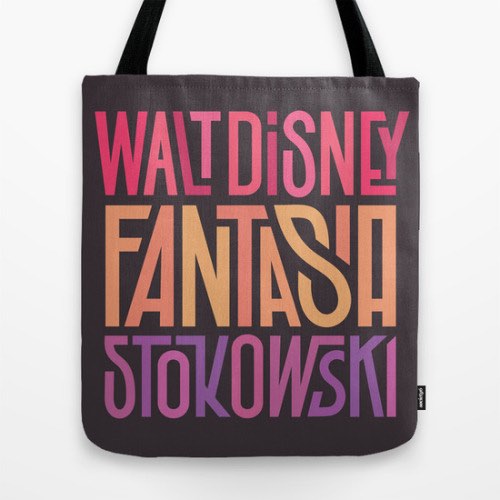 Mr Bluebird has new Disney inspired itemsJennifer Lawrence's Salary Drama: $20M 'Passengers' Pay Tests Sony
Frozen Trailer! – Homemade
Cryptozoic Announces October Retail Release For "Ghostbusters The Board Game"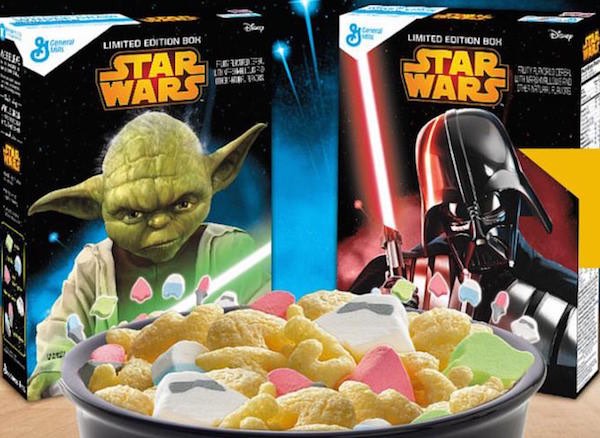 Star Wars Cereal Is Here To StayPerson of Interest EPs Talk Finale's 'Insidious' Corrections, the 'Terrifying Dystopia' (Hopefully) to Come
Experience the wonder of Star Wars: The Force Awakens' teaser in clipart form
Video on demand firm sues Apple over streaming patents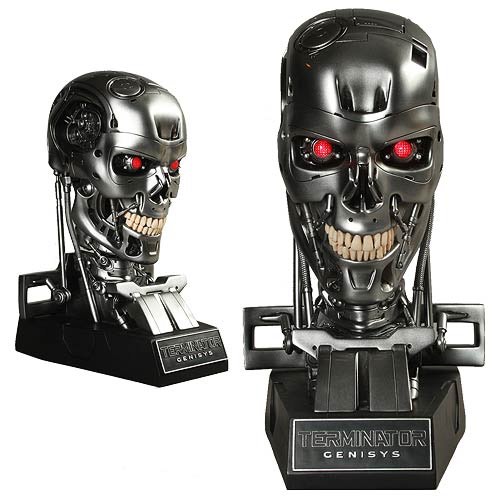 Terminator Genisys Endoskeleton Skull 1:1 Scale Prop Replica
Documentary Planned For Camera Assistant Killed On 'Midnight Rider' Set
Lords of the Sith mini review
'Project Almanac' Actress Virginia Gardner Joins David Gordon Green's 'Goat'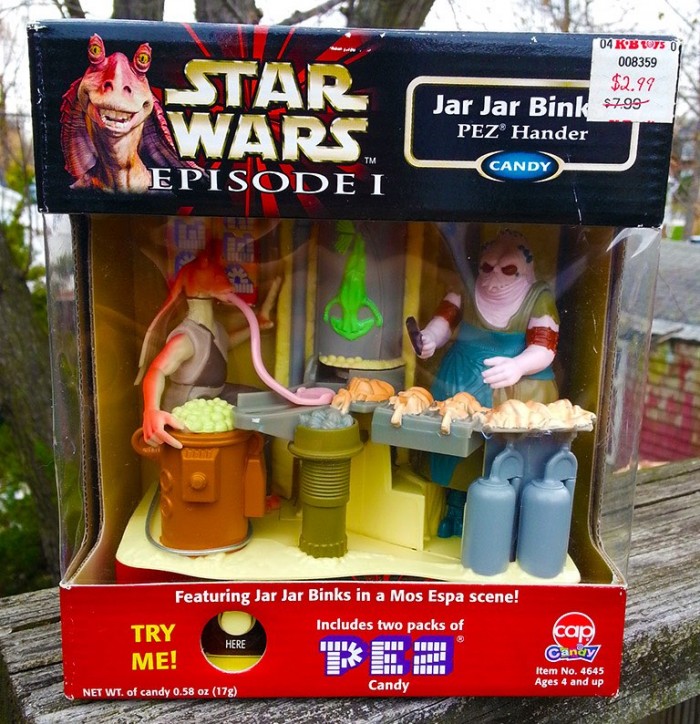 COLLECTIBLES FROM THE OUTER RIM: JAR JAR BINKS PEZ MACHINE!
'Person of Interest' Finale Blasts Into Cloudy Future
Conan O'Brien to Broadcast from San Diego Comic-Con
Amazon Bringing Prime Instant Video to JetBlue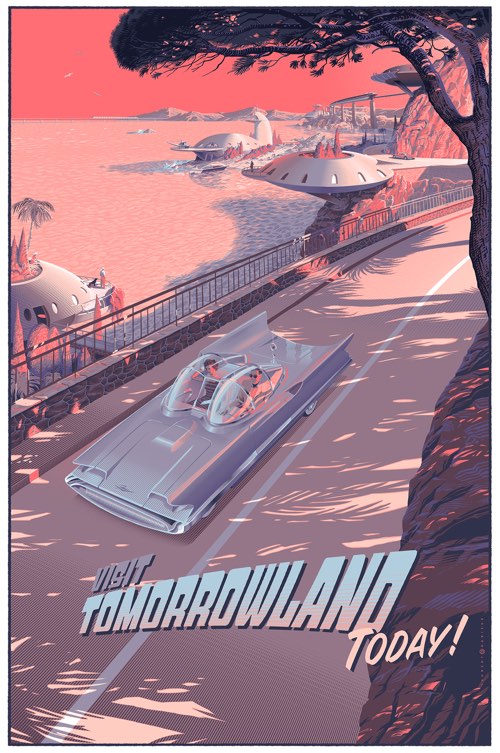 "Visit Tomorrowland Today!" Art Print by Laurent Durieux (Onsale Info)
'Cosplanet' Documentary Charts the Origins and Growth of Cosplay Culture
Flaming Bagpiper Balances On BB-8 Droid Ball And Performs The Star Wars Theme
Jonathan Bennett Joins MTV's 'Awkward'; Kim Shaw In CTV's 'Saving Hope'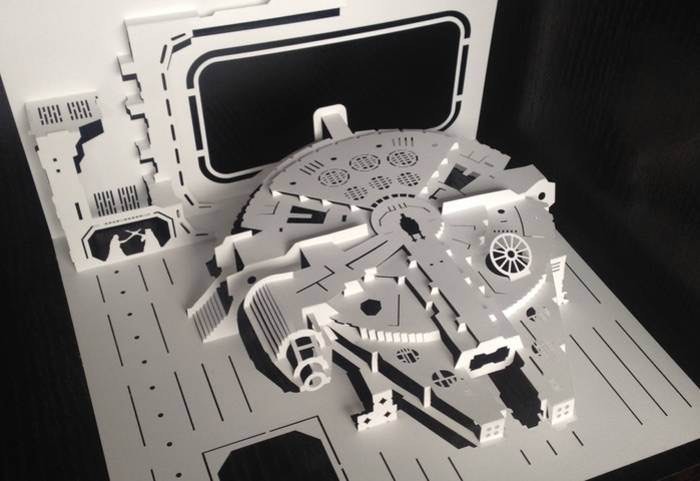 Kickstarting scenes from Star Wars cut from a single sheet of paper
Apple TV remote is getting a trackpad this summer
X-Wing: Wave 6 review with Tom Vasel
HBO Doesn't Trust TV Reviewers Anymore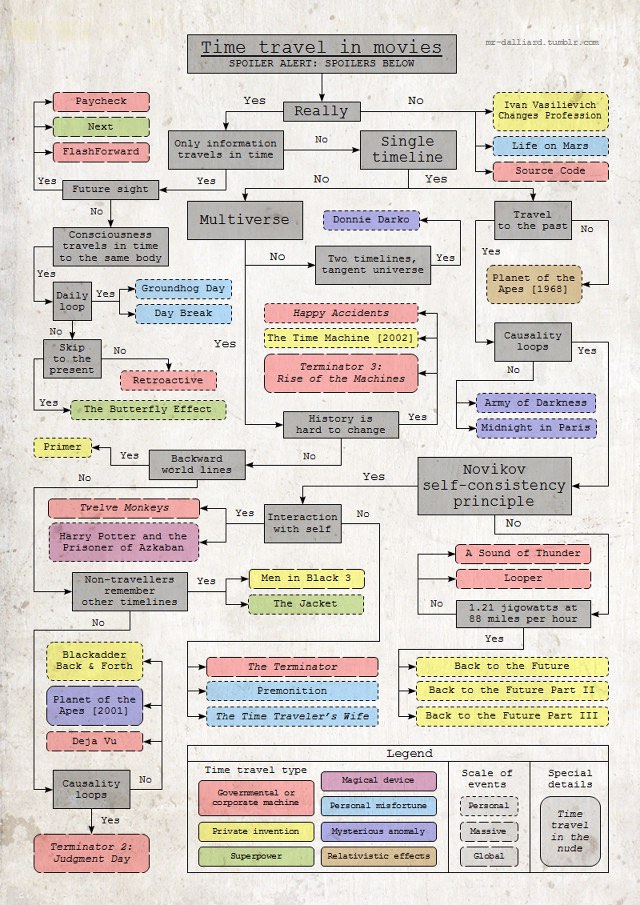 BTTFoGTFO: Time Travel Movie Identification Flow Chart
A&E Reality Show 8 Minutes Accused Of Exploiting And Lying To Its Stars
Watch Arnold Schwarzenegger Act Out All His Action and Comedy Roles in Six Minutes (Video)Josh Charles Joins 'Masters Of Sex'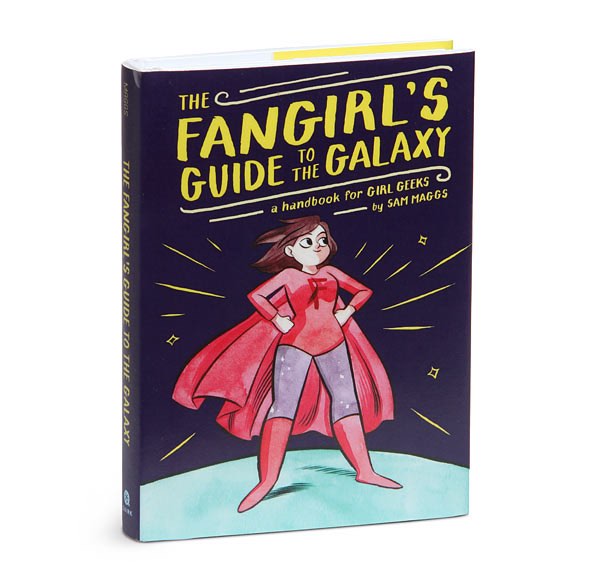 Fangirls Guide to the Galaxy Signed Edition book
IFC Renews 'Comedy Bang-Bang!' for a Fifth Season
If you have any interesting items that we might've missed that you think should go in /Film's Page 2 – email us!