Christoph Waltz Will Direct And Star In 'The Worst Marriage In Georgetown'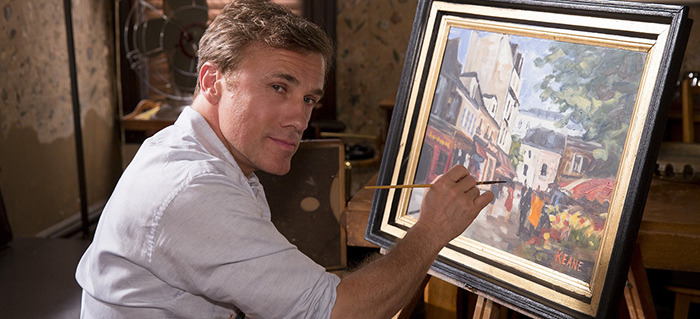 Christoph Waltz seemed to come out of nowhere years ago when Quentin Tarantino cast him in the 2009 release Inglorious Basterds, though the actor had actually been working for many years prior to that. Since then, however, Waltz has won two Oscars (for Basterds, and for Django Unchained) and established himself as a major player in both studio and indie films. Now he's going to direct, and for his first film Waltz is taking on a strange true crime story. Variety reports that Waltz will direct and also star in The Worst Marriage in Georgetown, which already has a good history. We'll get to the story details in a moment, but the script is based on a New York Times Magazine article by Franklin Foer, and boasts a script by Pulitzer-winning David Auburn.
The tale follows Albrecht Muth, to be played by Waltz, who was "an eccentric social climber who seduced and married a wealthy older widow, Viola Drath. Muth and Drath threw lavish events in their home as Muth lied about his background — which came under scrutiny after Drath was found murdered."
Oh, and the two married when he was 26 and she was 71. But that marriage took place in 1990, and while things were bad between them for years — there's a history of domestic violence reports, for example — the core events of the story happen many years later. So while Waltz, at 58, will still be a good bit older than Muth was when things came to a head, it's close enough to work. And we might see a younger actor playing Muth in flashbacks.
It's also interesting that, for his first directorial gig, Waltz is giving himself a pretty dastardly role. See that reference to domestic violence reports, and also another article which says that some of those lies he told about himself included saying that he was "a general in the Iraqi army and a spy for several countries."
The film will begin production in October. Voltage Pictures is financing and producing, and distribution rights will be sold at Cannes.