Tom Hardy Wants To Be 'The Punisher' For Marvel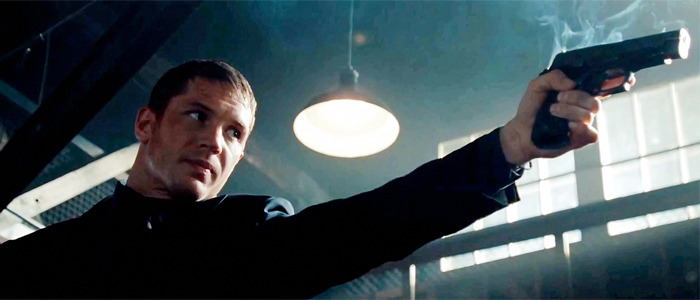 Everyone is still talking about The Avengers: Age of Ultron. Whether it's Hulk's best scene being cut out of the film or an abandoned subplot with Thor getting axed, there's a lot to talk about regarding the Marvel Studios sequel. And while the chatter surrounding the Netflix series Daredevil has subsided, there are still fans eagerly awaiting the second season of the show who hope to see the forthcoming assembly of The Defenders take on another familiar Marvel character.
The Punisher is a force to be reckoned with in Marvel comics, and fans hope to see him battle Daredevil and The Defenders eventually. Undoubtedly, that would be a cool development. But even cooler is the prospect of seeing Tom Hardy as The Punisher. And it's not entirely out of the question, because the actor just revealed that he would love to play the vigilante for Marvel.
Speaking with Collider while promoting Mad Max: Fury Road (watch the most recent trailer right here), Hardy was asked about his departure from Suicide Squad and whether or not he's consider taking on another comic book movie. His response was simple and to the point, but then not very confident:
"I want The Punisher... I want The Punisher, or Splinter Cell, I want something...I don't know what I want."
Since Hardy is already on board a developing Splinter Cell movie, that leaves The Punisher. But the actor who once bulked up to play Bane in The Dark Knight Rises and a fighter in Warrior then lamented, "I'm not big enough to be The Punisher, I'm 5'9"." The interviewer didn't think that was much of a problem (look at Tom Cruise), and expressed his feelings that his normal stature actually adds to the character. Hardy merely responded, "Frank Castle, I would love it."
Previously Thomas Jane played the character in a big screen version of The Punisher, and Ray Stevenson followed up with Punisher: War Zone. But the character seems overdue for a more proper adaptation in the Marvel cinematic universe, and Tom Hardy would be a great actor to make that happen.
Now before anyone gets ahead of themselves, this is not confirmation or even discussion of Tom Hardy being in the running to play The Punisher or Marvel having any discussions with the actor about the possibility. Hardy was merely expressing his desire and passion to play a character he loves. Plus, there's been plenty of times when Hardy almost starred in a comic book flick. Remember he was once sought after to play the titular villain in X-Men: Apocalypse.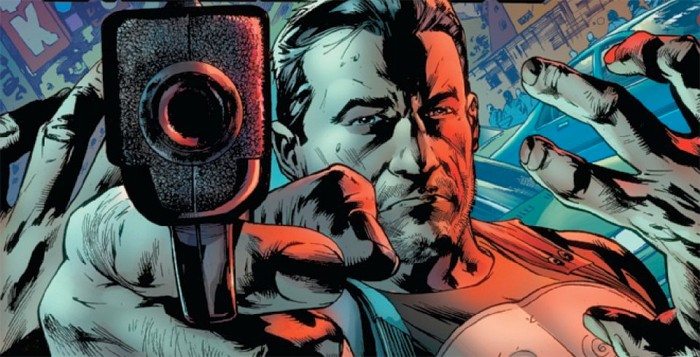 But if we're going to consider his desire as something that could very well come to fruition, there's some practical things to think about. First, if the Punisher is destined for the small screen as being part of the Daredevil television series, Marvel likely won't be able to land someone like Hardy for that kind of role. He's a big movie star, and there are a variety of things that would prevent that from happening. Hardy has taken on TV projects like Peaky Blinders, but a Marvel television series is a bigger commitment.
However, there's a chance that the character could always be used sparingly in Marvel's television shows, just so he could make bigger waves in theaters somehow. But even if that's a possibility, Marvel's slate is pretty full through 2019, and it would be quite some time before the Punisher got his own film again.
At this point, Tom Hardy playing the Punisher is just a pipe dream for both the actor and for fans. But because of Hardy's starpower and acting talent, if he really wanted the role, I'm sure Marvel would be willing to figure something out for him in the future.
Do you want to see Tom Hardy as the Punisher? Would you rather see the Punisher in a TV series or new movie?