'Myst' TV Series Will Be Found On Hulu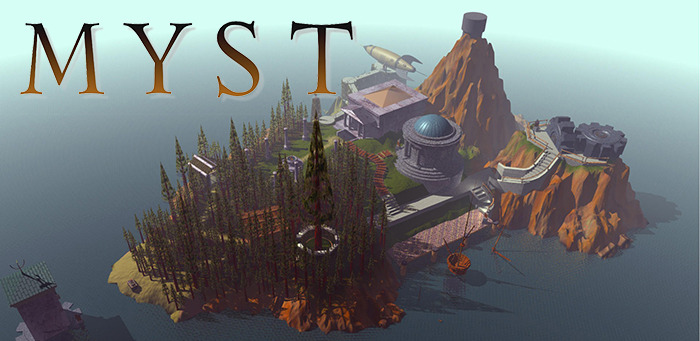 The big hit of CD-ROM gaming from 1993 is coming back to computer screens, but not via a game sequel. Myst, the title which became one of the runaway hits of the early CD-ROM scene and spawned several sequels and many ports, is in development as a TV series from Legendary TV. Now the Myst TV series has a home at Hulu, and we know that Matt Tolmach (The Amazing Spider-Man) is producing with Evan Daugherty (Divergent) writing the script.
TV Line reports Tolmach and Daugherty being on board. The show will "blend elements of science fiction and fantasy. It will explore the origins of the island of Myst from the game where a man wakes up on a mystery island with absolutely no idea who he is, where is, or how he got there."
The original game was a point and click puzzle game, and this will clearly be set up as a sci-fi mystery, perhaps with some sort of supernatural element. There's enough "expanded universe" Myst fiction out there (in the form of a trilogy of novels) that Tolmach and Daugherty have a lot of raw material to draw from when creating characters, too.
The big news here, however, is Hulu's involvement.
It's a weird time right now and we're watching streaming companies scramble for rights to old shows (Hulu just got Seinfeld, for instance) and new series as well.
It was hard enough to keep track of everything on TV with just the networks and basic and premium cable outlets. Now, with online streaming exploding and more cable outlets developing original content, a series has to work a lot harder to be noticed. What can the Myst TV series do to stand out, not just from other "mysterious island" television that might linger in viewer memories, but from a very crowded landscape in general?