Real Life 'Shawshank Redemption' Prisoner Caught After 56 Years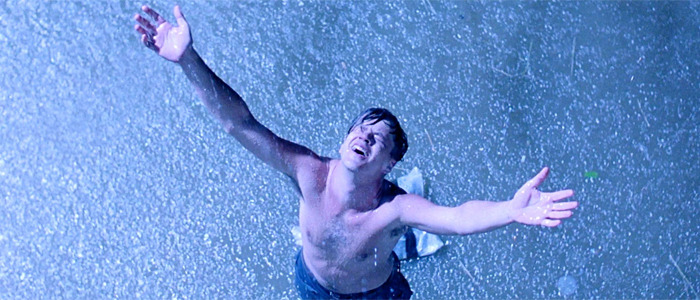 Those of us who have seen The Shawshank Redemption are quite familiar with the tale of Andy Dufresne, the man who (spoiler alert) "crawled through a river of sh*t and came out clean on the other side." And today we have a peculiar set of coincidences where life imitates art to some extent. An escaped prisoner caught after 56 years on the lam has been revealed to be a 79-year-old man who once did time in the reformatory where The Shawshank Redemption was shot on location, but escaped incarceration. 
Frank Freshwaters isn't the real-life inspiration behind Tim Robbins' character in The Shawshank Redemption, but his story (via The Washington Post) certainly sounds like it almost shared the same happy ending from the big screen. Back in 1957, Freshwaters hit and killed a pedestrian with his car in Ohio when he was just 20 years old. Convicted of his crime, he was sentenced to spend 20 years in prison.
But somehow his sentence was suspended and he ended up not having to serve all of his jail time. Luck was not on Freshwaters' side though as he was apprehended two years later after violating the terms of his probation by driving a car. It was after this mishap that he was sent to the Ohio State Reformatory, the same prison where Frank Darabont shot portions of The Shawshank Redemption.
Freshwaters wasn't exactly the boy scout that Dufresne was, but that didn't stop him from trying to escape his new sentence after being transferred to "an honor camp." In 1959, Freshwaters went missing, and he's been on the run from the law ever since.
The man didn't escape to paradise where the Pacific is as blue as it may have been in his dreams. In fact, he seems to have just lived a normal life after obtaining a new ID and even a social security card. Freshwaters actually even took a job with the West Virginia government, driving a mobile library. But he didn't entirely avoid the law, as he was arrested in West Virginia at one point after allegedly threatening his ex-wife. The governor refused to extradite him to Ohio for some reason though, and he evaded the law yet again, moving to Florida.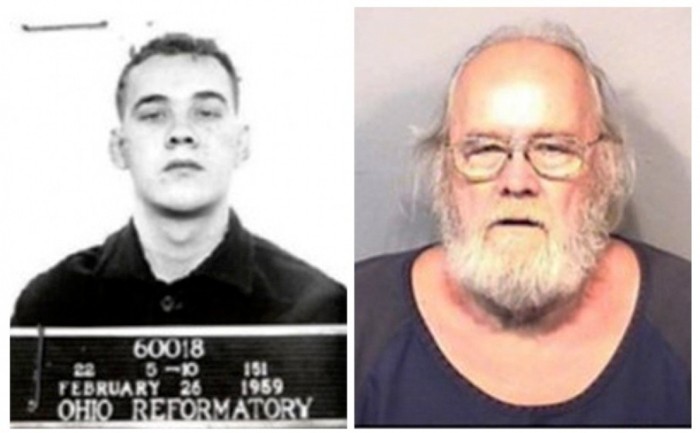 So how was the real life Shawshank Redemption prisoner caught?
A deputy marshal decided to reopen the case and tracked him down to Florida, staking out his mobile home for a whole week before attempting to arrest him. At 79 years old, he didn't attempt to run. Freshwaters, now going by the name William Harold Cox, was confronted by marshals with his mugshot from February of 1959. Major Tod Goodyear of the Brevard County Sheriff's Office says, "He said he hadn't seen that guy in a long time. Then he admitted it and basically said, 'You got me.'"
Now Freshwaters is being taken back to Ohio where he may be forced to finish out the remaining 18 years on his manslaughter sentence from 1957. At 79 years, I can't imagine he'll be planning another escape anytime soon. But it certainly sounds like he got busy living for the past 56 years.