Paramount Pictures Plans 'Escape' With Jon M. Chu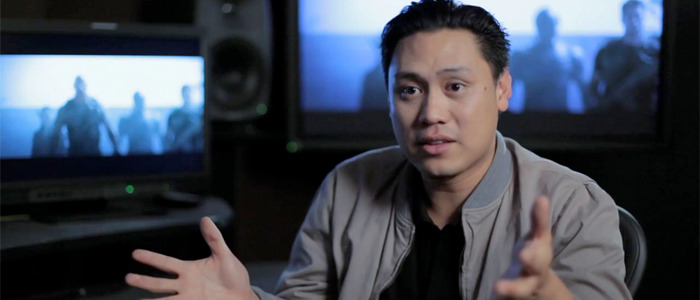 Director Jon M. Chu has been dancing back and forth between action adventures and music-infused dance films. On one side, the filmmaker has been at the helm of sequels like G.I. Joe: Retaliation and the forthcoming Now You See Me: The Second Act. And on the other, he's directed both Step Up 2: The Streets and Step Up 3D, not to mention this fall's big screen adaptation of Jem and the Holograms. Now he's headed back to action again as Paramount Pictures plans Escape.
THR reports Chu is only producing the film with a script from Once Upon a Time series scribe Tze Chun. Details aren't abundant on the project, but the logline says the film follows a group tech-savvy criminals who are recruited on mission. Sounds like it could be something like Hackers meets Now You See Me, but that's just speculation on my part.
Producing films isn't something Chu does often, though he has executive produced several television series over the past few years. Perhaps Paramount is looking to give Chun the opportunity to show what else he can do behind the camera. It's always nice when rising filmmakers send the elevator back down.
Since Chu is only producing, it's probably best to become more acquainted with Chun. In addition to his writing duties on Once Upon a Time, he also wrote and directed the 2013 thriller Cold Comes the Night, which starred Bryan Cranston and Alice Eve. If you want to get an idea of the caliber of Chun's work, here's the trailer for that film:
It sounds like it's early days on this project for now, so we'll see how it develops. In the meantime, Chu has the 90s dance-centric film Can't Touch This in the works. And you can look forward to Jem and the Holograms coming on October 23rd this fall. We'll likely get the first trailer for that glamorous rock flick sometime very soon, so stay tuned.