Will Poulter Will Create Nightmares As Pennywise In 'It'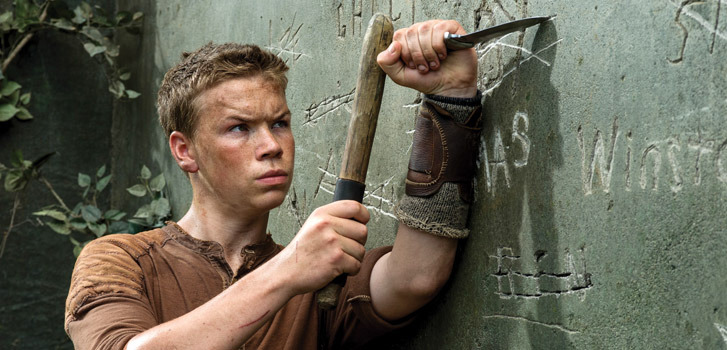 The enduring image from the television adaptation of Stephen King's novel It has been Tim Curry as Pennywise the clown. For all the failures of that mini-series, Curry's Pennywise remains bizarre and frightening. He's perhaps even more unsettling in still images than in motion, thanks in part to his Buster Poindexter-like approach to the character.
Now, the new version of It, a two-film affair to be directed by Cary Fukunaga (True Detective, Beasts of No Nation) will feature a very different vision of Pennywise. This time the clown will be played by Will Poulter, of The Maze Runner, We're the Millers, and Son of Rambow. And evidently it was the Will Poulter Pennywise audition that swayed the director away from much older actors.
Variety got the scoop. The films are both scripted by Fukunaga and Chase Palmer, and Production Weekly reports that the shoot begins June 22 in New York.
The two films adapting the 900-page novel, which features a group of Maine kids encountering evil as children, then reuniting as adults to combat the bad force once more, will be shot at the same time, with one film primarily "focusing on the protagonists as kids and another focusing on them as adults."
Casting concepts for Pennywise had originally aimed at older actors, but footage from his work in The Revenant had the team looking at Poulter, and Fukunaga was reportedly "blown away" by his audition for Pennywise. As one actor who will have a big role in both films, Poulter gets the chance to really make a mark with It.
But can he float?