Top 9 Things We Learned About 'Star Wars: The Force Awakens' From The 'Vanity Fair' Feature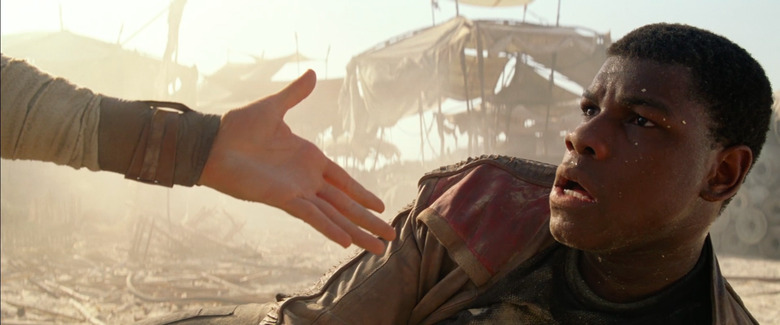 May the Fourth is always a special time for Star Wars fans, but the holiday was made even more exciting this year by a deluge of new information and photos from Star Wars: The Force Awakens. Vanity Fair kicked off the fun Sunday evening with their new Star Wars: The Force Awakens cover, and then kept the party going with stills, behind-the-scenes photos, character reveals, and more. After the jump, let's review the top 9 things we learned about Star Wars: The Force Awakens this Star Wars Day.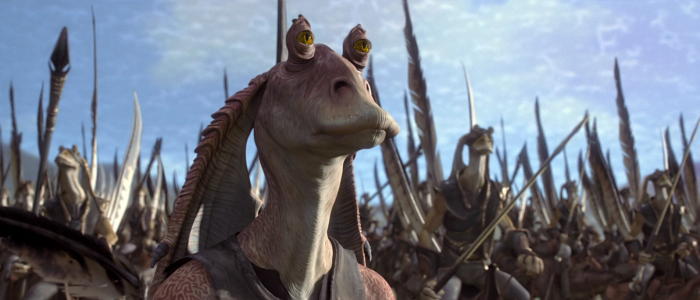 1. J.J. Abrams wanted to kill off Jar Jar Binks.Jar Jar Binks isn't much loved among the Star Wars faithful, but J.J. Abrams is the rare fan with the power to actually do something about it. Speaking with Vanity Fair from an edit day at his Bad Robot production office, Abrams revealed, "I have a thought about putting Jar Jar Binks's bones in the desert there. I'm serious! Only three people will notice, but they'll love it." It's unclear whether Abrams ever acted on that idea, but we'll definitely be keeping our eyes peeled for evidence of our least favorite Gungan.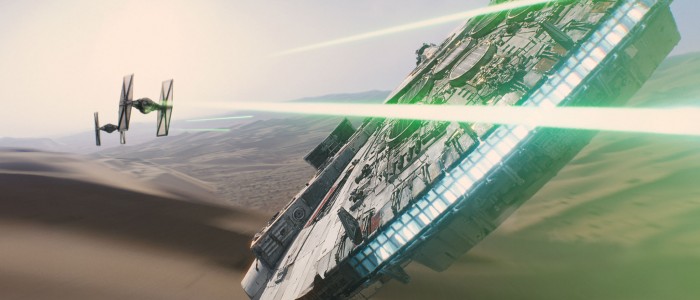 2. The line between good and evil may not always be obvious.
All of the Star Wars movies are about the battle between good and evil, or rather the dark side and the light side. But where each character's allegiance lies isn't always clear. Vanity Fair warns not to assume a certain First Order officer (see #3) is evil, and points out that even scummy outlaws (see #5) can fight for what's right.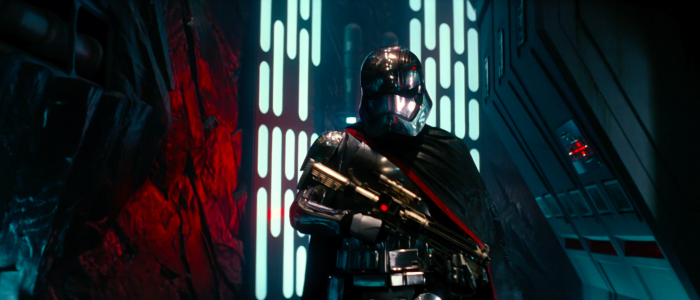 3. Gwendoline Christie looks great in chrome as Captain Phasma.
Technically our first look at Game of Thrones actress Gwendoline Christie in Star Wars: The Force Awakens came in the second trailer, but today we got a new look at her "Chrome Trooper" character as well as some actual details. She's named Captain Phasma and is an officer of the First Order. The most impressive thing about her so far may be her uncanny ability to keep her chrome armor nice and shiny, even when she's surveying the rubble left behind by an attack.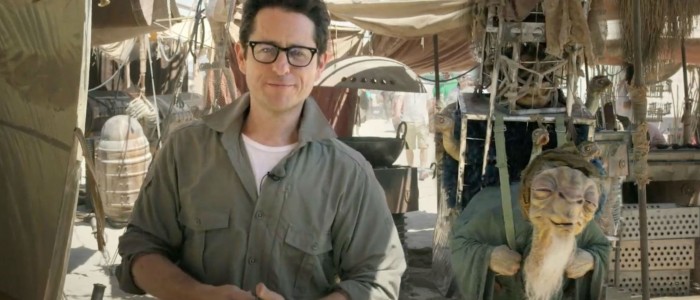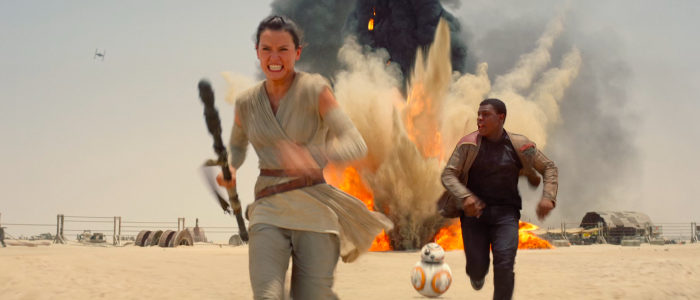 4. Lupita Nyong'o is a CG character...
Abrams has repeatedly emphasized Star Wars: The Force Awakens' preference for practical effects, but there'll be some CG creations as well. One of those will be Maz Kanata, who will be brought to life via mo-cap by Oscar winner Lupita Nyong'o and the wizards at Industrial Light & Magic.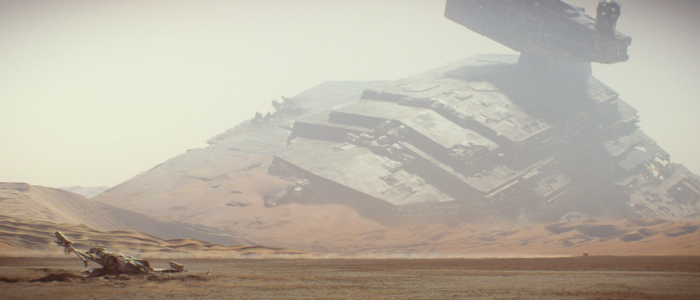 5. ... who is also a pirate!
Oh, and speaking of Maz Kanata, it turns out she's a pirate. And a pretty successful one at that, as suggested by a photo of "galactic travelers, smugglers, and other assorted riffraff" in the main hall of her castle. Unlike Maz Kanata, those outlaws look like they're made of practical, not CG, effects.
Among her colorful gang, a few figures stand out. There's a gold droid toward the left that looks like Ralph McQuarrie's early design for C-3PO, and a human toward the bottom right Making Star Wars points out is a Ralph McQuarrie speeder bike pilot. There's also, in the top right, what looks like someone wearing a black stormtrooper helmet.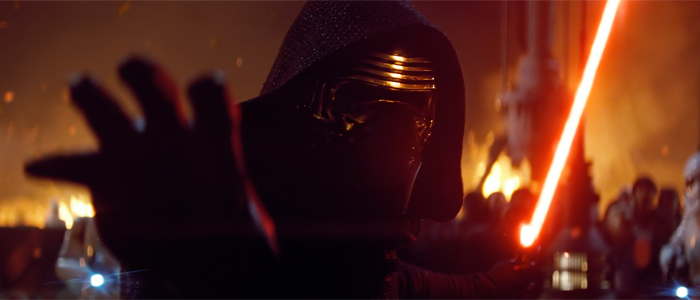 6. Yes, that's Adam Driver with the crossguard lightsaber.
The rumors were true: Girls star Adam Driver is playing none other than Kylo Ren, the black-hooded figure spotted in the first Star Wars: The Force Awakens teaser. You might also remember him as the guy wielding the crossguard lightsaber that's been the source of so much recent fan controversy. (Don't worry, Kylo Ren — Stephen Colbert's got your back.)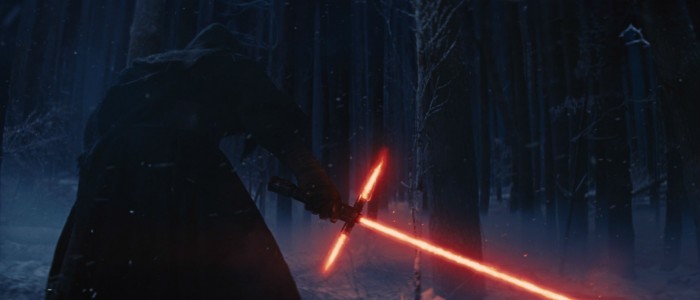 7. ... And he has a secret base tucked away somewhere snowy.
Another thing we learned about Kylo Ren? The cold doesn't bother him. In the new image released today, he's hanging out on the frozen plains of the First Order's secret base. (Why a secret base? Are they scheming or hiding? Or both?) Those are snowtroopers at his command, not regular stormtroopers. And judging by his apparent indifference to cold exposure, we're guessing he's spent quite a bit of times in icy climes already.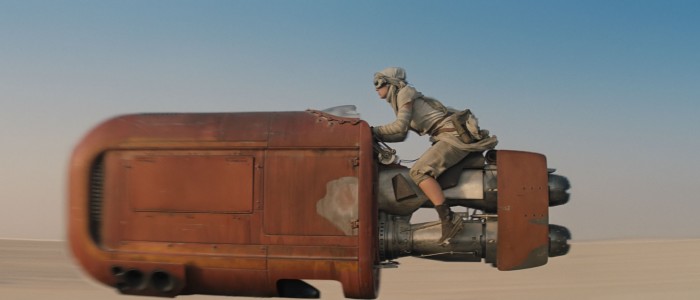 8. Jakku looks a lot like Tatooine, down to its inhabitants.
It was revealed at Star Wars Celebration that the desert planet shown in the trailers wasn't Tatooine, as many had speculated, but Jakku. Still, the two places do seem to have a lot in common. Jakku is also populated by Jawa-like creatures, as Abrams showed Vanity Fair.
Oh, and for the record, that's a practical effect, too — a "classic, old-school seesaw puppet" according to Abrams. He declined to smooth it out via digital effects, explaining, "It's so old-school and crazy. We could improve this thing, but at some point do we lose the wonderful preposterousness?"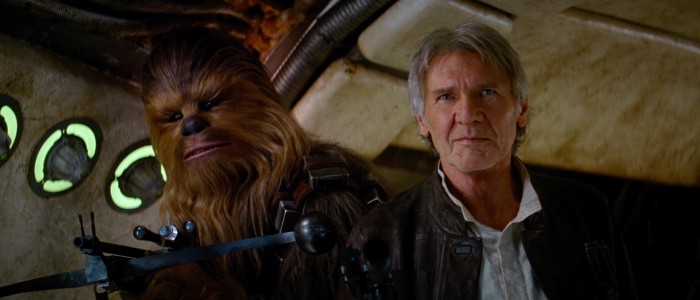 9. Han Solo won't be "growly."Harrison Ford is famously grumpy, but Han Solo won't be. "I knew that he had done in some movies a kind of more growly thing, and I didn't want Han to be growly," said Abrams. Instead, we get a Han with "a fire in his eyes." He may be grayer and more wrinkled than he was when we last left him, but apparently his spirit is as strong as ever.
As a matter of fact, Abrams claims Ford wasn't even that grouchy on set. According to him, the veteran Star Wars actor "was excited to get back in those shoes again, which was really interesting because I thought he hadn't been a fan. I kept hearing those rumors when I was a kid."