David Fincher's '80s-Set Show 'Video Synchronicity' Ordered To Series By HBO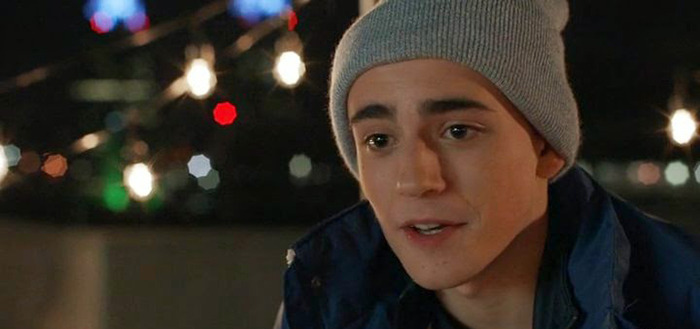 David Fincher got his start working at ILM many years ago, but really made his first marks as a music video director beginning in the early/mid '80s. Now he's helping chronicle the heady and anything-goes days of music video production in Los Angeles circa 1983 in a new HBO show.
The comedy series, now called Video Synchronicity (formerly Living on Video), features opening episodes co-written and directed by Fincher, and has been ordered to series by HBO. Along with that news comesa cast announcement that gives us more understanding of the ensemble cast that will surround lead Charlie Rowe (Red Band Society, seen above).
The report comes from THR, which says that the show will feature Sam Page, Jason Flemyng, Kerry Condon, Elizabeth Lail, Corbin Bernsen and Paz Vega in the ensemble cast.
The show "revolves around the players of the then-exploding music video industry — directors, record executives and crew members, many of them who dabble in drugs — as told through the eyes of a newcomer named Robby."
Rowe plays Robby, a rather naive guy whose moviemaking dreams bring him to LA, where he quickly finds himself on the wrong end of an opportunistic crime. He lands a gig as a production assistant at a company making music videos, and the first scripts take off from there.
There's a lot we don't know about the series — will it feature any videos at all, and if so will we see clips of real, or recreated shoots? There's a lot of potential comedy to mine from recreated stage shoots for many videos of the period, but we'll have to wait to see if the show veers in that direction, or if it sticks with the characters and their ambitions and failures as comic material.
Also writing are Bob Stephenson and Rich Wilkes. Michael Lehmann and Marcos Siega are co-exec producers.