SyFy Greenlights Lev Grossman's 'The Magicians' TV Series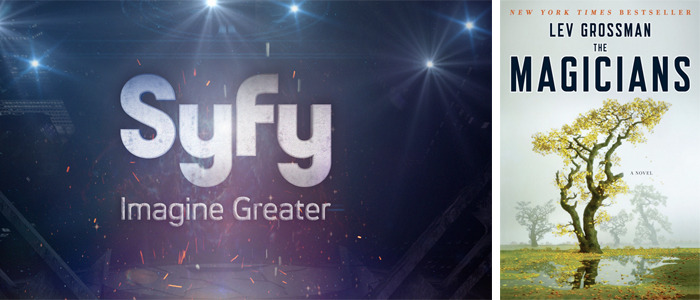 We may receive a commission on purchases made from links.
The Harry Potter franchise has been over for a few years now. While there's a spin-off adaptation of Fantastic Beasts and Where to Find Them on the way, fantasy fans may be in need of new magic sometime soon. SyFy might have the supply, as the network just announced a greenlight for The Magicians TV series. The show will be based on the first book in Lev Grossman's fantasy trilogy, which just came to a close at the end of last summer.
Today the network announced a 12-episode order for The Magicians TV series that will feature Jason Ralph (A Most Violent Year, Aquarius) as Quentin Coldwater, a brilliant grad student who enrolls in Brakebills College for Magical Pedagogy, a secret upstate New York university specializing in magic. It's been described as sort of an upper class, somewhat more mature Harry Potter. If you want to know more, here's the book's official synopsis from Amazon:
Like everyone else, precocious high school senior Quentin Coldwater assumes that magic isn't real, until he finds himself admitted to a very secretive and exclusive college of magic in upstate New York. There he indulges in joys of college-friendship, love, sex, and booze- and receives a rigorous education in modern sorcery. But magic doesn't bring the happiness and adventure Quentin thought it would. After graduation, he and his friends stumble upon a secret that sets them on a remarkable journey that may just fulfill Quentin's yearning. But their journey turns out to be darker and more dangerous than they'd imagined.
I Origins and Another Earth director Mike Cahill (below) directed the pilot for the series with a script from John McNamara (Aquarius) and Sera Gamble (Supernatural) and Groundswell Productions' Michael London and Janice Williams (Milk) executive producing. Cahill is quite gifted when it comes to indie sci-fi, so he shouldn't have a problem bringing a high concept fantasy book to life with a television budget.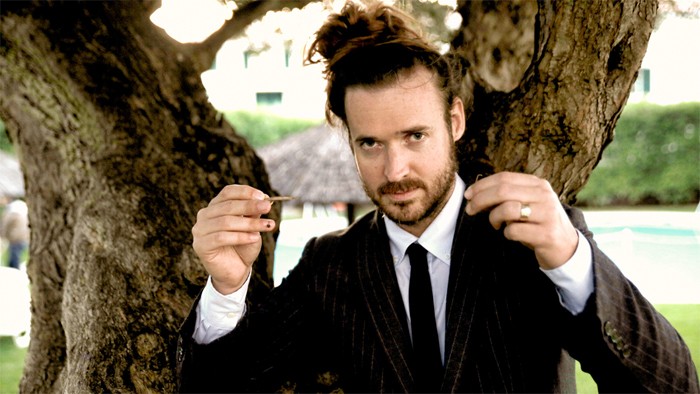 Grossman offered this bit of publicity hype for the new series:
"Ever since 'The Magicians' was published I've wanted to see this story on screen. The people, the school, the other worlds, the magic. I'm so thrilled that it's finally happening, and I'm beyond thrilled that we found the right people to do it. Get ready; you've never seen anything like this."
Will Jason Ralph as Quentin Coldwater be able to shake a wand at Daniel Radcliffe's Harry Potter? That remains to be seen. As for the rest of the cast, Stella Maeve (Chicago P.D.), Hale Appleman (Teeth), Arjun Gupta (Nurse Jackie) and Summer Bishil (Towelhead, Lucky 7) will also star in the series with production slated to begin in July in Vancouver.
As noted previously, The Magicians actually begins a trilogy. The second book is called The Magician King and the final book The Magician's Land, was published last August. As of now, it's not clear just how far into the story the first 12 episodes will journey, or if the series will be limited to what happens in the book series.
SyFy certainly has some promising TV projects on the way, including a new series called Incorporated from Matt Damon and Ben Affleck. There's also David Goyer's DC Comics origin story series Krypton, focusing on Superman's home planet before the Big Blue Boy Scout is even born. Here's hoping that that SyFy has some quality tricks up their sleeve for The Magicians too.
Are you a fan of The Magicians trilogy? Are you excited to see this book series come to television?