Kurt Vonnegut Novel 'Cat's Cradle' In Development For TV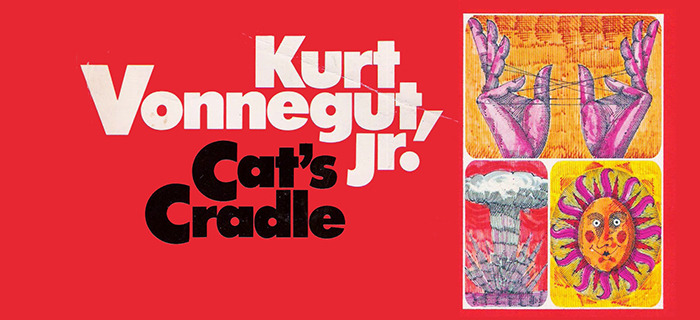 Kurt Vonnegut's fourth novel is coming to TV. Cat's Cradle, the arms race satire that also features elements of science fiction, is being developed for TV by IM Global Television, with Brad Yonover and Elkins Entertainment's Sandi Love set to co-exec produce. The novel features a writer who becomes involved with the children of one of the creators of the atomic bomb, and features a plot that hinges on a substance called ice-nine, a crystalline version of water that is solid at room temperature.Variety reports the development. What we don't know is what the scale of the series would be.
Some of Cat's Cradle takes place in the US, with much of the novel taking place on a fictional Caribbean island. There are enough characters and concepts in the novel to spin into a season or two of television, but Cat's Cradle has a very definite conclusion, with the novel's finale being of huge importance to the overall concept of the book.
The series can't go on forever, in other words, and we'd guess this is being built as a single season of TV.
IM Global Television has also got a few other things in development:
Rights were just picked up for Marion Zimmer Bradley's Darkover science-fiction book series. Ilene Kahn Power (Traffic) and Elizabeth Stanley will exec produce.
Den of Thieves is a crime drama starring Carla Gugino, with ten episodes written by Sebastian Gutierrez, who will also direct. The series is exec produced by Dana Brunetti and Kevin Spacey of Trigger Street.
1906 is a six-hour miniseries that chronicles the San Francisco earthquake and fire of 1906. David S. Ward will exec produce with director Martin Campbell (Casino Royale). Producers are Mark R. Harris, Julie Ruthenbeck and Susan Lee Smith. (This could be the template for Cat's Cradle.)