Star Wars Bits: Disney Infinity Goes Star Wars, Possible AMC Marathon, Teaser Poster, Clone Wars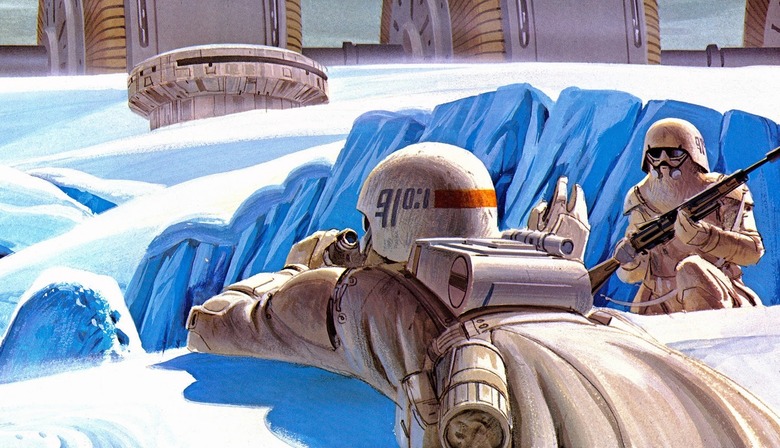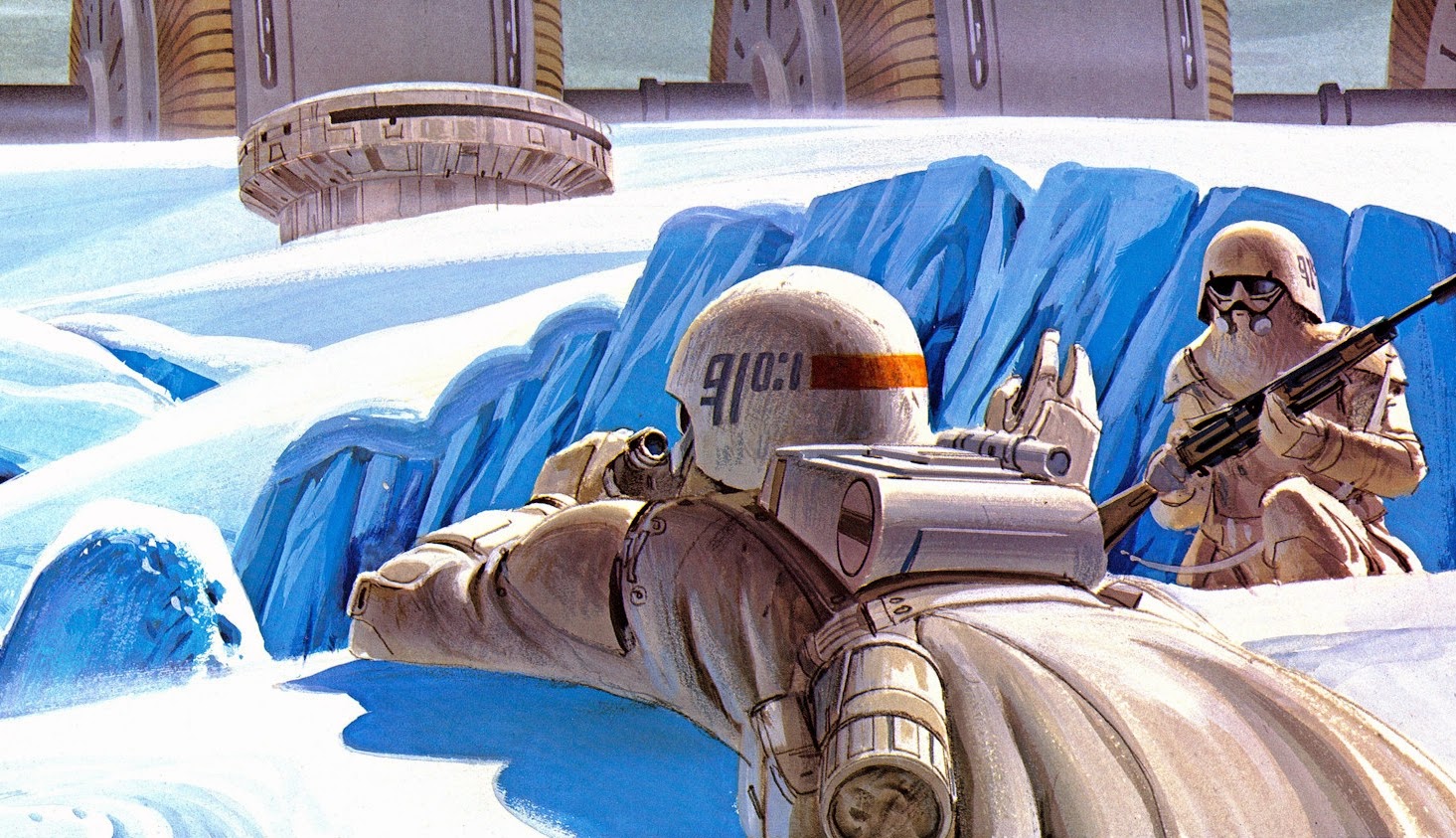 There are secrets, there are games, there are rumors and there's so much non-spoiler awesomeness in this edition of Star Wars Bits. Below, read about the following
See the first images of Star Wars Disney Infinity.
Rumors have begun to swirl of an AMC Star Wars Movie Marathon in December.
A simple Star Wars: The Force Awakens teaser poster has been spotted in theaters.
Watch the unfinished Bad Batch episodes of Star Wars: The Clone Wars.
The full Untold Clone Wars and Bad Batch Celebration panels are online.
Where did the Millennium Falcon's new satellite come from?
Check out yet another Ralph McQuarrie influence in the design of The Force Awakens.
Stunt doubles for several stars of The Force Awakens reportedly did reshoots recently.
Watch Kathleen Kennedy and Daisy Ridley talking Star Wars: The Force Awakens in Japan.
You knew it was coming. After Disney Infinity launched with Disney characters, the game series expanded to include Marvel. Now, we have our first look at Star Wars Disney Infinity 3.0. Thanks to Dis Kingdom via Star Wars Underground for the image. We'll have more when this is made official.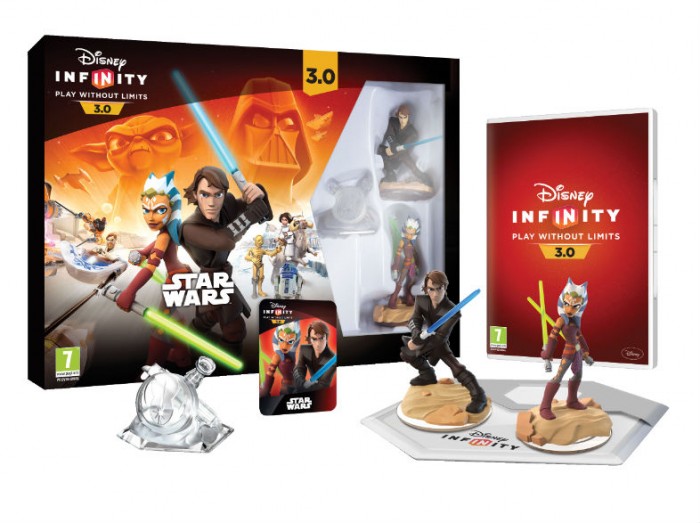 Will you be able to watch all six Star Wars movies in a theaters before The Force Awakens on December 18? Conventional thinking says "Yes." The fact the films were released by a studio other than Disney says "Maybe." But a new report, courtesy of Star Wars Action News, says an AMC theater manager confirmed they will, in fact, be doing a marathon. Of course, this isn't really a confirmation until AMC or Lucasfilm says it, plus 20th Century Fox and Disney would have to work out some kind of deal. But I'd bet this does happen as we get closer to release.
Fans hoping for something different for the Star Wars: The Force Awakens teaser poster are going to have to wait longer. It seems, via Making Star Wars, that the simple logo is going out to theaters as a teaser poster. Here's an image from @r3d_star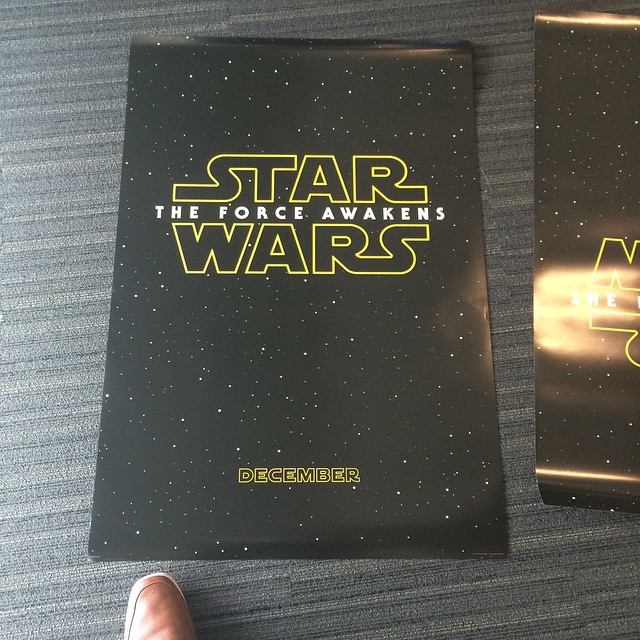 One of the big events at Star Wars Celebration was a screening of rough versions of an unfinished arc of Clone Wars episodes called Bad Batch. Now, the official Star Wars website has uploaded those episodes to the site for the world to see. Click on this awesome piece of concept art from the run to see.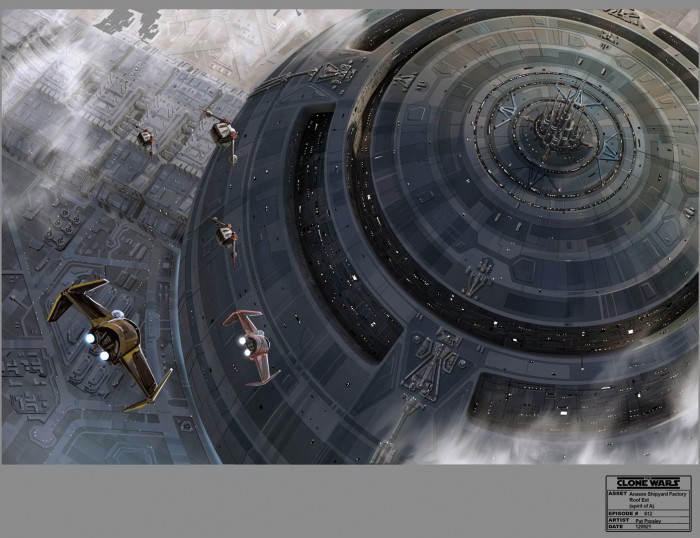 Oh, and the official Star Wars YouTube also posted the full Bad Batch panel, as well as panel called The Untold Clone Wars. Watch them both below.
(That YouTube account also has been posting a ton of interviews from Celebration including Mark Hamill, Carrie Fisher and more.)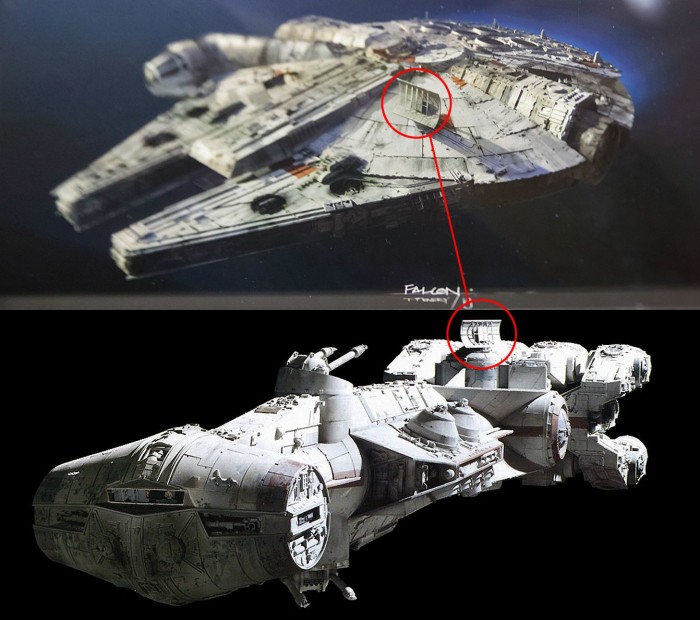 Friend of /Film @rezalackey pointed out this image to us, showing a link between the Millennium Falcon's new satellite in The Force Awakens and the Tantive IV from A New Hope.
We've already written extensively about how J.J. Abrams used concept art from Ralph McQuarrie in the design of Star Wars: The Force Awakens. You can read that here. But now that we've seen some official Force Awakens costumes in person, a few new hints have been found.
The Replica Prop Forum (via SW Underworld) noticed that an old McQuarrie drawing shares a symbol and backpack with the new Snowtrooper costumer. Here are two photos along with the concept art. Look at the backpacks as well the symbol on the helmet in the drawing vs the one on the chest in real life.
So cool.
Star Wars The Force Awakens is done shooting but making a movie never ends. According to reports, the stunt doubles for Daisy Ridley, John Boyega, Peter Mayhew and Harrison Ford were reportedly in Iceland for some reshoots earlier this week. You can read more at that link, but this is also very interesting in lieu of some recent rumors that surfaced. (See the last Star Wars Bits.)
Finally, Kathleen Kennedy and Daisy Ridley were in Japan this week to talk about Star Wars The Force Awakens, and some of the highlights are online. The video isn't embeddable but here's the link: No spoilers, of course.