New Release Dates Announced For 'American Ultra,' 'Power Rangers,' 'La La Land' And More Lionsgate Films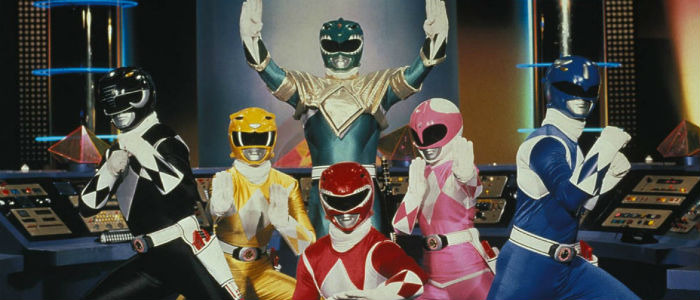 Lionsgate have announced a whole slate of new release dates, and also some date changes. The films in question include American Ultra, Criminal, Dirty Grandpa, Gods of Egypt, La La Land, and Power Rangers. Hit the jump to find out the latest release date announcements.
American Ultra now has an official release date: August 21, 2015. The film, written by Max Landis and directed by Nima Nourizadeh, will have a wide release from Lionsgate. The action/comedy stars Kristen Stewart, Jesse Eisenberg, Walton Goggins, Connie Britton, Bill Pullman, Topher Grace and Tony Hale. Here is the official plot synopsis:
A stoner and his girlfriend's sleepy, small-town existence is disrupted when his past comes back to haunt him in the form of a government operation set to wipe him out.
Criminal is being moved from its August 21st 2015 release to January 22, 2016. Directed by Ariel Vromen (The Iceman), the film from Summit Entertainment tells the story of an unpredictable and dangerous convict who is inplanted with the memories & skills of a deceased CIA agent. The film stars Gal Gadot, Ryan Reynolds, Alice Eve, Gary Oldman, Kevin Costner, Antje Traue and Tommy Lee Jones.Dirty Grandpa, which was previously scheduled for August 12th 2016 has been pushed up to a February 26th 2016 release. Directed by Dan Mazer (a producer/writer on Sacha Baron Cohen's films and TV series) the film stars Zac Efron as an uptight guy who, right before his wedding, is tricked into driving his grandfather (Robert De Niro), a perverted former Army general, to Florida for spring break.Gods of Egypt, the latest film from Alex Proyas (Dark City and I, Robot) is being pushed back two months from its originally announced February 12, 2016 release date to a April 8th, 2016 slot. The movie to be released by Summit Entertainment is about a common thief who joins a mythical god on a quest through Egypt.La La Land now has a release date: The film will get a wide release on July 15th 2016 from Summit Entertainment. Lionsgate also confirms the rumors that Ryan Gosling and Emma Stone will star in this film. Written and directed by Whiplash helmer Damien Chazelle, the film is a "modern take on the Hollywood musical". The official plot synopsis follows:
Sebastian (Ryan Gosling) and Mia (Emma Stone) are drawn together by their common desire to do what they love. But as success mounts they are faced with decisions that begin to fray the fragile fabric of their love affair, and the dreams they worked so hard to maintain in each other threaten to rip them apart.
And last but not least, Lionsgate is moving its big screen adaptation of Power Rangers from its summer 2016 release date (July 22, 2016) to a later Winter release –January 13, 2017. Project Almanac helmer Dean Israelite was just hired to direct this project about a group of high school students that use their abilities to save the world while wearing brightly colored jumpsuits.