'A Lego Brickumentary' Trailer: Learn About Lego In Theaters This July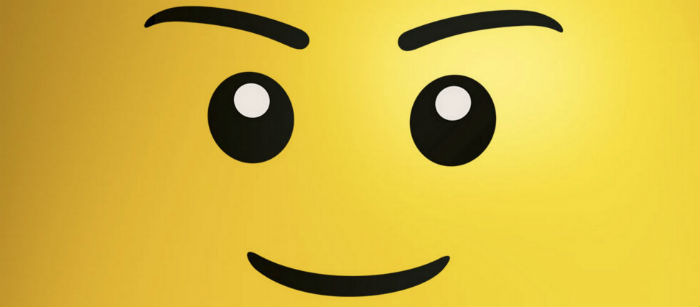 Lego is the biggest, most successful toy company in the world. But it wasn't always that way. Just a decade ago, the company was in danger of failing. New leadership had to redirect and refocus the brand before it began to soar. Then, with last year's release of The Lego Movie, Lego was brought to the mainstream in a way it never had been before.
Before that even happened, filmmakers Kief Davidson and Daniel Junge were on the ground floor. They were documenting the world of Lego for a film now called A Lego Brickumentary (It was formerly called Beyond the Brick: A Lego Brickumentary.) The film hit the festival circuit last year but is now set for nationwide release, both in theaters and online, on July 31. The first trailer for the film, which is narrated by Jason Bateman, is now online and it's a must watch not only for fans of Lego, but people who just don't get the appeal, which is surely lots of you.
Apple has the trailer in HD, but here's an embed.
Beyond the Brick Trailer - A Lego Brickumentary
My personal fandom with Lego kind of mirrors the company's up and down path. In the late Eighties and early Nineties, I was a huge fan. I then fell off and it wasn't until they started making Legos based on major IPs like Star Wars and Marvel that I began taking notice again. Once the Lego Cuusoo idea (later renamed Lego Ideas) brought properties like Back to the Future and Ghostbusters to the shelves, I was officially re-hooked. Throw the movie on top of that and you have a full blown obsession. Those threads – the Ideas thing, new properties, adult fans – are all points inA Lego Brickumentary .
A Lego Brickumentary opens July 31 in theaters and iTunes. It was directed by Kief Davidson and Daniel Junge, and written by Davis Coombe, Kief Davidson, Daniel Junge.
If you thought you knew the world of LEGO, you don't know brick. Step into the amazing real-life world of the global phenomenon that will captivate fans of all ages.