The Return Of Page 2: Why We've Been Gone And Help Change The Future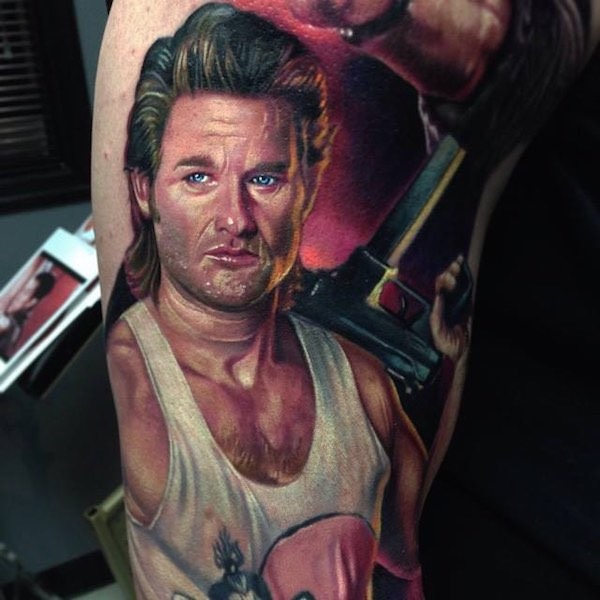 Note from Editor Peter Sciretta: I've gotten a ton of e-mails, tweets and comments over the last month asking me what happened to Page 2. When I first started the column in February 2007, I never anticipated it would grow into what it would become. The first edition didn't even feature images, it was just a one-page round up of links and commentary. Over the years Page 2 grew to become a massive multi-page linkblog which included cool collectibles, art, links to good features elsewhere, news that just didn't make it to the front page, viral videos and short films. Page 2 quickly became a popular weekly feature on the site, and because of the popularity it has been running as a daily feature on the site for the past few years. In fact, this is the 1,063 edition of Page 2, which is even hard for me to believe.
While /Film has evolved to become the voice of a handful of writers, Page 2 has always been a personal effort. The feature encompasses more hours of my day than I'm willing to admit. So why did it disappear? I don't want to get too personal, but I've always been pretty honest with you guys. My life has become complicated in the past few months as my half-decade-long relationship came to an abrupt end, and as you might expect, that has greatly changed my life, and yes, my work. I took some time off from Page 2 to work on myself, and find some balance. I'm glad to report I'm in a much happier place now and it seems like a good time to pick up the ball again.
Over the next week I want to reexamine what Page 2 is and can be. I'd love your feedback in the comments and on twitter:
what are your favorite parts of Page 2?
What do you want more of?
What do you hate?
What do you not care about?
What could be here that hasn't been?
Do you like the short to the point snippets or would you want more personal commentary?
Because of the bandwidth and time it takes to create, we need to keep Page 2 as a multipage feature — but how many pages would you like it  to be?
Would you mind if Page 2 became a less than daily feature so we could focus on better content?
Please let me know in the comments below, through email or on twitter. After the jump you can find the first new Page 2 in some time. Thanks for reading!
Page 2 is a compilation of stories and news tidbits, which for whatever reason, didn't make the front page of /Film. After the jump we've included 50 different items, fun images, videos, casting tidbits, articles of interest and more. It's like a mystery grab bag of movie web related goodness.
Header Photo: This Big Trouble In Little China Sleeve Tattoo Is Insanely Good
Lexi Alexander (Punisher: War Zone) Talks Teddy Chen's Kung Fu KillerThe 10 Most Essential Robert Mitchum Movies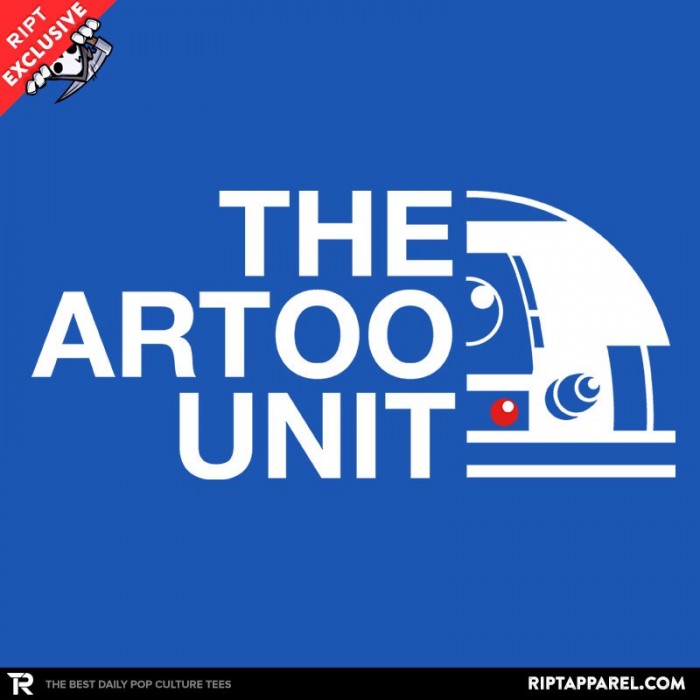 The Artoo Unit t-shirt
THE 10 BEST JOE PESCI FREAKOUTS IN GOODFELLAS5 REVELATIONS FROM THE GOODFELLAS REUNION
Dingbel, An Apple Watch App Based on the Bell-Ringing Communication Style of 'Breaking Bad' Character Tio SalamancaWhy 1988 was the best year in movie history
Scott C's Great Showdowns tribute to Sharknado
Samuel Goldwyn Films Puts In Order For 'Barista'
Star Wars: A New Dawn Novel in 2 Minutes
San Francisco Film Fest Highlights, From Alex Gibney's Selfie to Korean BBQ with Guy Maddin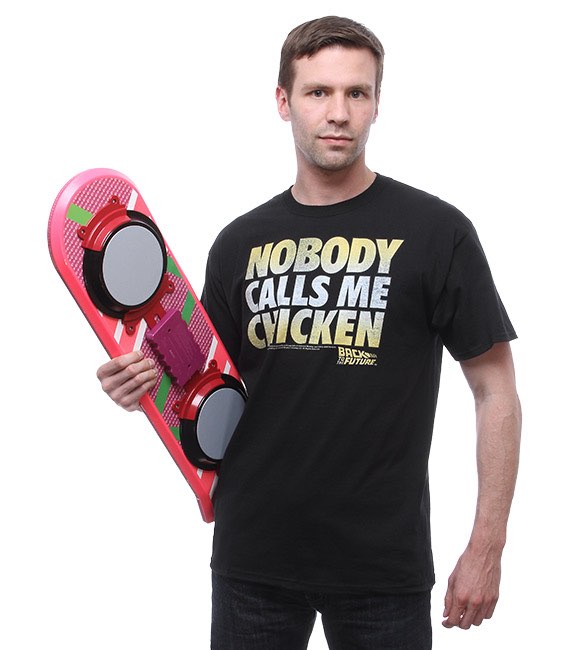 Nobody Calls Me Chicken t-shirt
Stephen Colbert Was Not David Letterman's First Choice to Succeed Him
Make Your Own Olaf from Frozen!
Cardcash: Extra 5% Off Movie Gift Cards: AMC Theaters $10 GC $7.70 & More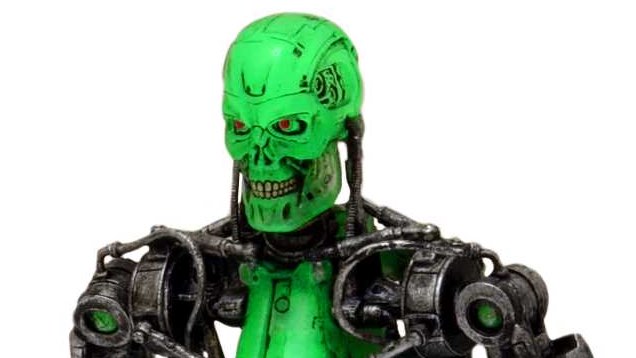 A Terminator Figure That Does Retro Right
100 Interesting TV Facts You May Not Know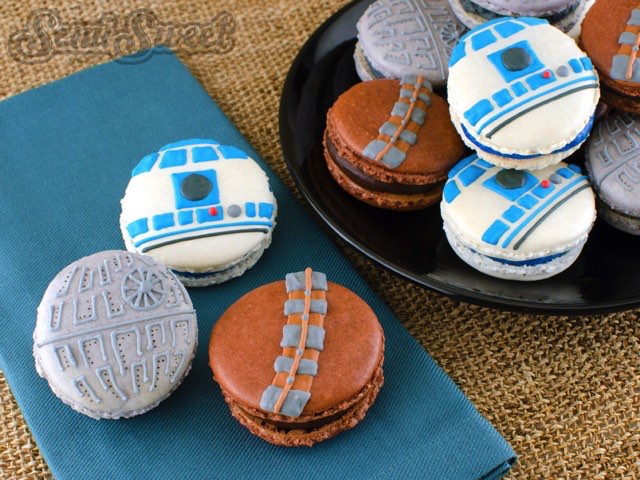 Fabulous Star Wars Macarons
ABC Cancels 'Revenge' After Four Seasons
Tested Takes a Look at Special Effects Creatures Featured at the Monsterpalooza Convention in Burbank, California
Obama Thanks Japan for Anime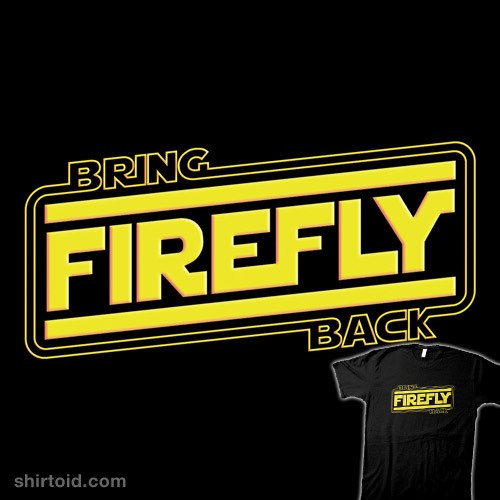 Bring Firefly Back t-shirt
11 New Movies That Show Female Filmmakers Are Forces To Be Reckoned With
1138 Star Wars Easter Eggs
MTV Cancels 'Eye Candy' After One Season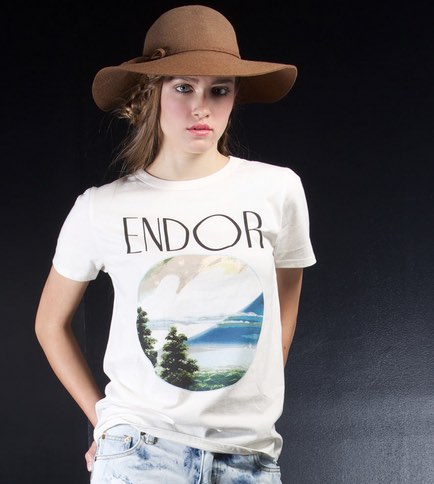 FORCE OF FASHION: WELOVEFINE LAUNCHES NEW WOMEN'S STAR WARS APPAREL LINE
Disney's New 3D Printer Prototype Makes Huggable Things Out Of Fabric Instead Of Hard Plastic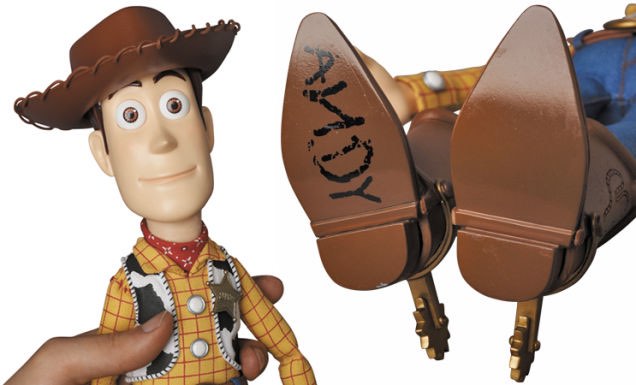 Here's the Most Perfect Screen-Accurate Toy Story Woody You Can Buy
Disney Loses Second Attempt to Beat 'Frozen' Lawsuit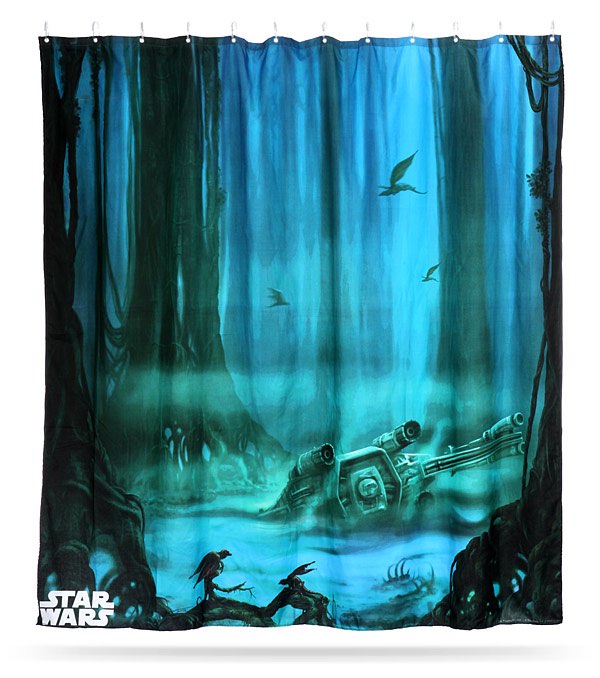 Star Wars Dagobah Shower Curtain
Steve Wozniak to help launch Silicon Valley Comic Con in 2016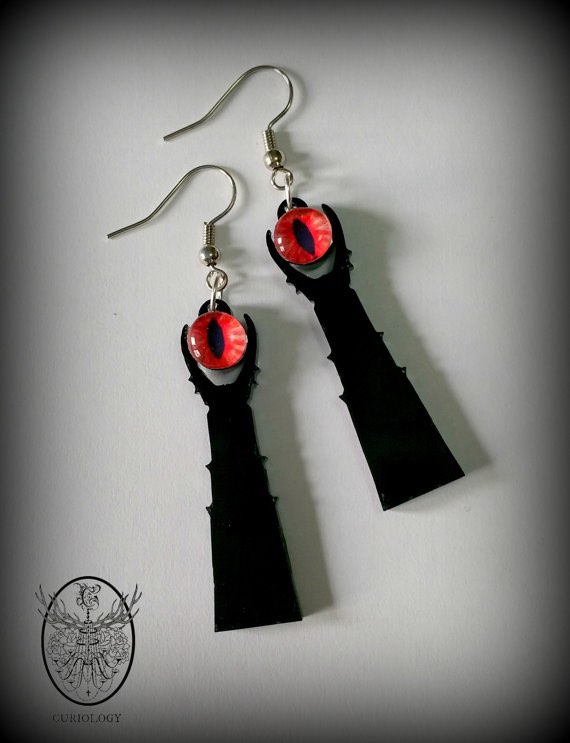 These Sauron Earrings Are Actually Easy On The Eyes
How writing credits work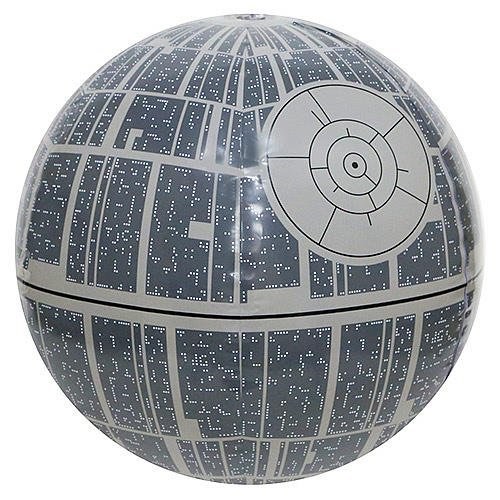 Star Wars Light Up Death Star Beach Ball
The Incredibly Ill-Advised E.T. Sequel That Almost Was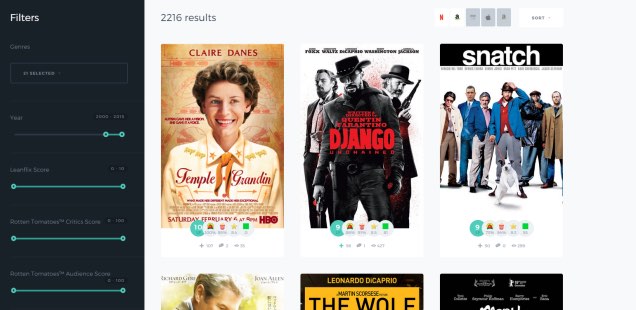 A Simple Website Helps Sort Your Movie-Watching Options
The Epic Story of Orson Welles's Unfinished Masterpiece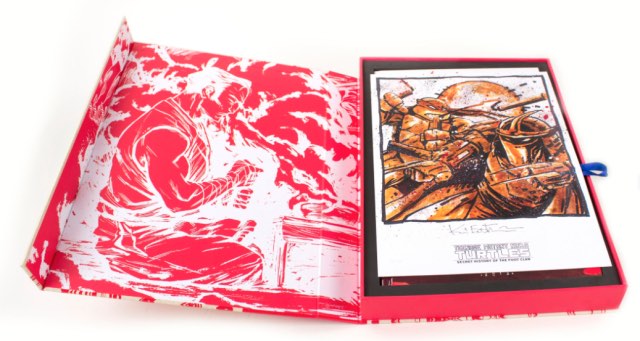 IDW Limited Reveals A Gorgeous Workprint Edition Of "TMNT: The Secret History Of The Foot Clan"
When Did Film Get So Cynical About Journalism?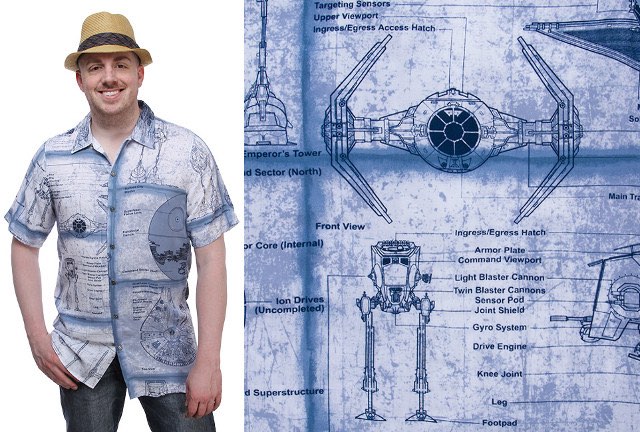 So Fresh: Star Wars Vehicle Schematics Hawaiian Shirt
Endings: Stanley Kubrick's The Killing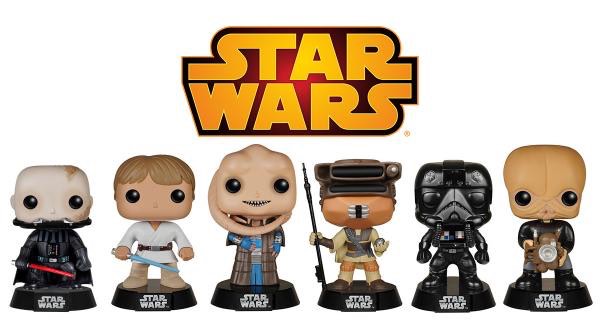 Funko Debuts New Star Wars POP!s Including Leia As Bouush And An Adorable Bib Fortuna
Cannes: Emmanuelle Bercot's 'La Tete haute' to Open 68th Film Festival
Fans React to The Force Awakens' "Chewie, We're Home" Line
Tom Green Starring in First Horror Film: How a 22-Year-Old Director Landed the Comedian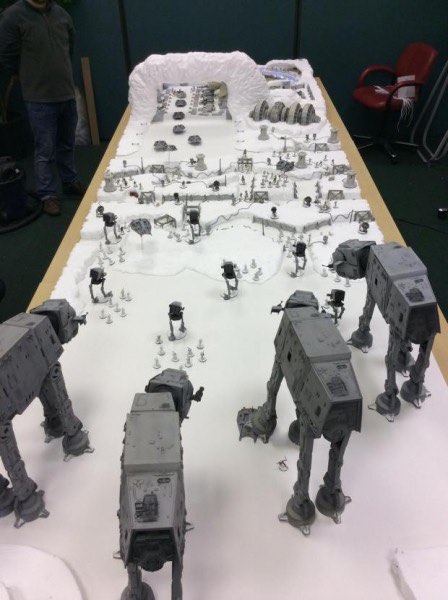 The Battle Of Hoth Recreated On A Massive Gaming Table
Fox Scraps Christian Bale's 'Deep Blue Goodbye' Due to Knee Injury
If you have any interesting items that we might've missed that you think should go in /Film's Page 2 – email us!