Ryan Phillippe Has Talked To Marvel About A Netflix Project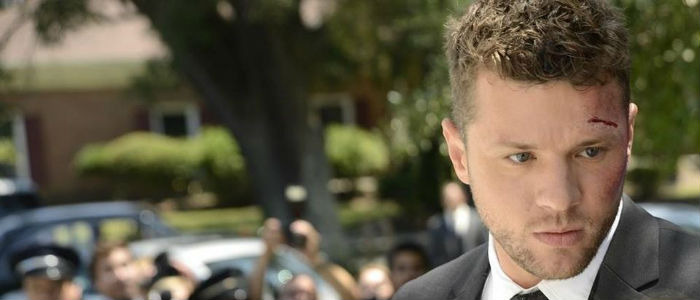 Charlie Cox is Daredevil, Krysten Ritter is Jessica Jones and Mike Colter is Luke Cage. So far, those are the leads of the major Netflix Marvel shows. There's still one major character to cast – Iron Fist – and probably many good, secondary characters too. Now we might know the actor who plays one of those roles.
Speaking to Howard Stern, Ryan Phillippe said he's been talking to Marvel about appearing in one of their Netflix shows. Read the Ryan Phillippe Marvel news below.
Bleeding Cool reported on the revelation. You can listen to the full interview below, but I don't know when it comes up.
I think the key here is that Phillippe mentioned anything at all. Marvel is so secretive that if you are willing to say something, even if it's to a great interviewer like Stern, you have to realize it's going to get out there and you're going to be held accountable. I'd imagine the actor is fairly confident he's close to the role, whatever that is.
The obvious role is Iron Fist, aka Daniel Rand, the lead of the fourth TV show leading into The Defenders. Phillippe is a good physical match for the character, though I'm not sure what his martial arts abilities are. There are also certainly villain roles to be had on that show as well as Luke Cage. We know Marvel has been going for name actors for those roles, such as Vincent D'Onofrio, David Tennant and others. Phillippe is a big enough name that he's got to be a pretty big role in a series. Then again, it's not 1999 anymore and maybe he'd take a smaller role just to get on a Marvel projects.
Who in the Iron Fist or Luke Cage universe would Phillippe be good to play? Would you be okay with him potentially playing the role of Iron Fist?