'What Happened, Miss Simone?' Trailer: Netflix Profiles Nina Simone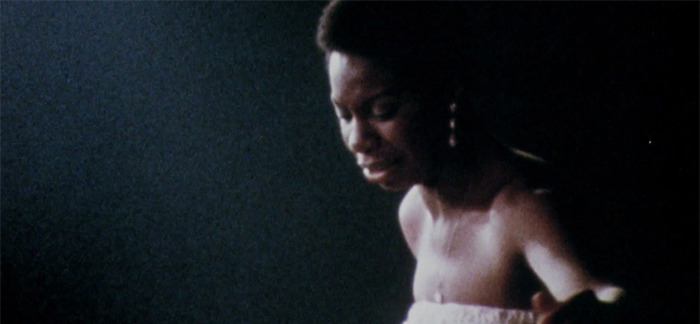 Nina Simone's power was evident any time she sang; her personality came through in every aspect of her unique voice and delivery. She was amazing, and her music will endure. But not many people know her full story.What Happened, Miss Simone? is the authorized Nina Simone documentary, directed by Liz Garbus (Bobby Fischer Against the World, Killing in the Name), and featuring interviews with her family and friends, among many others. The highlight of the film, based on word out of its premiere at Sundance earlier this year, is likely the extended performance footage seen in the doc, but I'm excited to see the whole story. Check out the What Happened, Miss Simone? trailer here.
What Happened, Miss Simone? will air on Netflix beginning June 26. Here's how Sundance described the film:
A classically trained musical genius, chart-topping chanteuse, and Black Power icon, Nina Simone is one of the most influential, beloved, provocative, and least understood artists of our time. On stage, she was known for utterly free, rapturous performances, earning her the epithet "High Priestess of Soul." But amid the violent, day-to-day fight for civil rights, she struggled to reconcile artistic ambition with her fierce devotion to a movement. Director Liz Garbus sensitively explores the constant state of opposition that trapped and tortured Simone—as a classical pianist pigeonholed in jazz, as a professional boxed in by family life, as a black woman in racist America—and in so doing, reveals a towering figure transcending categorization and her times. The film stays true to Simone's subjectivity by mining never-before-heard tapes, rare archival footage, and interviews with close friends and family. Charting Simone's musical inventiveness alongside the arc of her Jim Crow childhood, defining role in the Civil Rights Movement, arrival at Carnegie Hall, self-imposed exile in Liberia, and solitary life in France, this astonishingly intimate yet epic portrait becomes a non-fiction musical—lush tracks and riveting story resonating inextricably.