'Wild Tales' Director Will Script 'The Six Billion Dollar Man'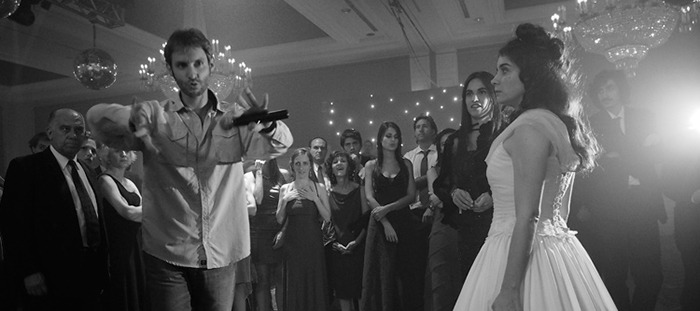 We may receive a commission on purchases made from links.
The price tag has gone up, but so has the level of prestige. The TV show that in the '70s was The Six Million Dollar Man is becoming The Six Billion-Dollar Man for a new film. And Oscar-nominated writer/director Damian Szifron, who saw his film Wild Tales grabbing a Best Foreign Film Oscar nomination, this year, will script the film for director Peter Berg and star Mark Wahlberg.
THR has the news, and a statement from Szifron, who says,
The themes surrounding this beloved property allow for the creation of a memorable sci-fi actioner as well as a bold spy thriller. Expectations are high and I'll do my best to deliver the strongest basis for an amazing cinematic experience.
We don't know much about the new film other than that it will likely use ideas from Cyborg, the Martin Caidin novel which originally inspired the '70s TV series. In the show, Steve Austin (originally played by Lee Majors) was a former military officer who, after a terrible accident, was rebuilt with top-secret and cutting-edge technology then put to work as a government agent.
This is as good a time as any to urge you to put Wild Tales, the anthology film about revenge and corruption which also won ten trophies in Argentina's own major film awards race, on your must-see list.
OK, the Blu-ray doesn't arrive in the US and some other countries until June (and with a horribly ugly cover in the US to boot) but it may already be on VOD in some territories. If it is, or if the film happens to be lingering in a theater near you, get out to see it before it escapes to home video.