It Was Only A Matter Of Time: A 'Don't Look Now' Remake Is Developing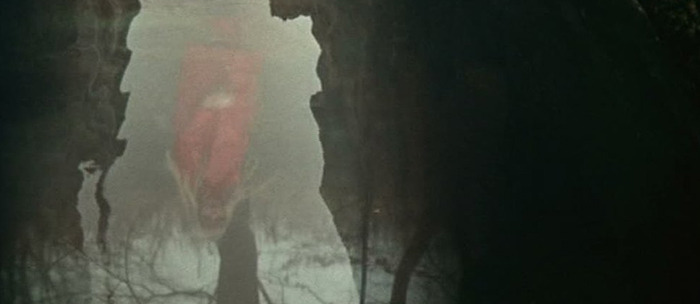 Some films are so firmly rooted in the '70s that separating them from the time of their creation is futile. The Godfather and The Conversation. All the President's Men. On the horror side, alongside the decade's crop of films led by The Exorcist, Nicolas Roeg's Don't Look Now is among the defining films of the '70s. The thriller follows a couple whose overwhelming grief at the loss of their young daughter is made more complicated by a nun who claims to be able to psychically see their daughter.
Roeg's storytelling, the cinematography by Anthony B. Richmond, and the editing by Graeme Clifford are extraordinary, and the performances by Julie Christie and Donald Sutherland are so pitch-perfect that for years rumors persisted that an unusually frank sex scene in the film actually featured the two having sex for real.
Now, naturally, there's a Don't Look Now remake in the works.
THR has the report, saying that Andrew Rona and Alex Heineman of The Picture Company are producing, working with StudioCanal, and that the idea is to put together a package that can be taken out to studios.
This is the same team working on an Escape From New York remake, but the way, so if you're so inclined you now have two reasons to write them out of your will. They also made the Liam Neeson film Non-Stop.
There's no duplicating the efforts of the cast and crew of the original, but I suppose there might be something good to find in the original collection of Daphne du Maurier short stories that inspired the film. Although if someone is going to do a horror movie about grief in 2015 they'd do well to remember The Babadook, which just tackled the same theme and totally nailed it.
There's no creative team on board for Don't Look Now, but we'll report when those hires are made (or made public).