'Obvious Child' Team Making FX Comedy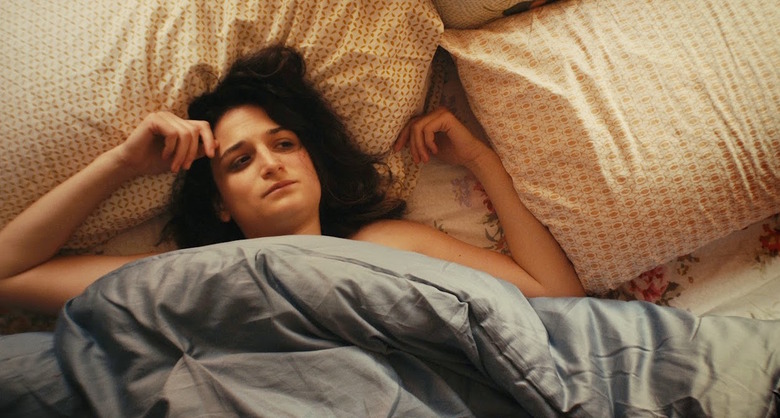 Obvious Child isn't the kind of movie that spawns multiple sequels or a Marvel-style universe, but it is getting a follow-up of sorts. The team behind last year's low-key charmer is reuniting for a new FX comedy, with Jenny Slate leading the cast. Get all the details on the Obvious Child FX comedy after the jump. 
While not a sequel to Obvious Child per se, the new comedy pilot from FX networks was created by Obvious Child director Gillian Robespierre and Obvious Child producer Elisabeth Holm, and stars Obvious Child lead Slate, so it's the next best thing. Robespierre will direct the pilot from a script she wrote with Holm, and both will executive produce along with Slate and A24's John Hodges and Ravi Nandan.
Slate and Ari Graynor star as Lou and Viv (respectively), who are going on a cross-country road trip together. The characters met in their 30s and became best friends and creative partners. The've made a movie together and are now looking to embark on their next big project. Deadline delightfully describes the premise as "like Thelma and Louise — but nobody dies."
The pilot is said to take an honest look at a grown-up female friendship, which should be right in Robespierre and Holm's wheelhouse. Part of Obvious Child's immense appeal was its warm, honest approach to the realities of modern young(ish) adult life. And although Obvious Child was billed as an abortion romcom, one of its highlights was the friendship between Slate's character and her best friend played by Gaby Hoffmann.
Slate was a regular on the FX series Married last season, but is scaling down to a recurring role next season so she can work on her new comedy pilot. Besides Obvious Child and Married, her recent credits include the Joe Swanberg drama Digging for Fire.
Graynor led the CBS comedy Bad Teacher, which was cancelled last year after just one season. She also appeared in For a Good Time, Call..., Celeste & Jesse Forever, and The Guilt Trip.