Rumor: Bryan Singer's 'X-Men' Universe Coming To An End With 'Apocalypse' And New 'Wolverine'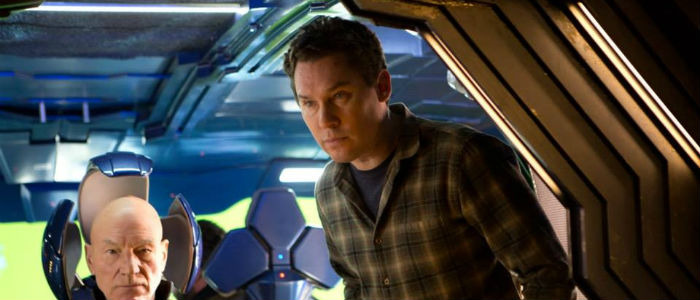 X-Men Days of Future Past wiped most of Bryan Singer's X-Men universe slate clean. He's now filming X-Men: Apocalypse, which has recast younger versions of many of the mutants who feature in his early movies. After that, the next Wolverine film will likely be the last time Hugh Jackman puts on the adamantium claws. Do you see a pattern here?
A new rumor has surfaced that X-Men Apocalypse and Wolverine 3 will shut the book on the world Singer created back in 2000. Then, everything moving forward will be tied to the X-Men First Class world, which would likely include Gambit, Deadpool and maybe even Fantastic Four. Read more about the X-Men movies rumor below.
The X-Men movies rumor came from former Latino Review scooper El Mayimbe:
#RUMOR I'm being told that X-MEN: APOCALYPSE & WOLVERINE 3 will mark the end of the Bryan Singer X-MEN universe he started back in 2000. Makes sense since Hugh Jackman also said Wolverine 3 will be his last film playing Logan. The end of an era. #XMEN #APOCALYPSE #Wolverine #bryansinger #HughJackman
A photo posted by Umberto Gonzalez (@umbertogonzalez) on
I asked Gonzalez for a bit more clarification, and because this is a pretty loose rumor, he said he wasn't sure. But the only way this rumor makes sense – and it does – is if what I said above is true and actors like Michael Fassbender and James McAvoy stick around, while people like Patrick Stewart and Hugh Jackman are out. (We've heard Jennifer Lawrence wants out after Apocalypse.)
A solo Wolverine movie would be the ultimate send off for Jackman, warranting its existence and giving closure to the lynchpin character who will have anchored the series for nearly twenty years. We've also heard rumors that Stewart himself would appear in the third Wolverine film. Those puzzle pieces all give this rumor some juice.
Then there's the fact all of the popular characters have been recast as of X-Men Apocalypse and new ones are coming. If this is true, it would probably be a smooth transition. Then – you'd have to imagine – Wolverine would be recast in whatever the sequel to X-Men Apocalypse is, pretty much marking the end of an era.
Again – this is a rumor, but it's a logical one. What do you think about this X-Men rumor?