'Partisan' Trailer: Vincent Cassel Is A Sensitive Cult Leader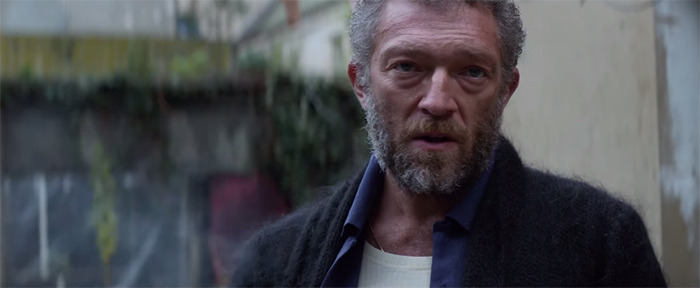 Partisan marks the feature directing debut of Ariel Kleiman, who made the short films Young Love and Deeper than Yesterday, and this coming-of-age story looks like a compelling tale. The film, which won a Special Jury Award for cinematography at Sundance this year, follows a cult leader played by Vincent Cassel, and the group of abandoned women and children who make up his private little society.
Cassel's character Gregori acts as surrogate father to the kids, but also trains them in more violent ways than most regular upbringings would offer. One child, Alexander (Jeremy Chabriel), is a promising student, but soon shows a problematic mind of his own. Check out the Partisan trailer, which introduces the basics of the story and characters. 
There's not too much in this trailer, which focuses more on the caring if also ruthless education and upbringing Gregori offers the kids. But there's more inshore, which we'll likely see in the next trailer.
Partisan also features Nigel Barber, Florence Mezzara, and Alex Balaganskiy. We should get the film in the US later this year. Click the poster below to enlarge. Trailer via Madman Films. 
Alexander is like any other kid: playful, curious and naive. He is also a trained assassin. Raised in a hidden paradise on the outskirts of town, Alexander has grown up seeing the world through the eyes of his father, Gregori. As Alexander begins to think for himself, creeping fears take shape and Gregori's idyllic world unravels.