'Jonathan Strange And Mr. Norrell' Trailer: Magic Returns To England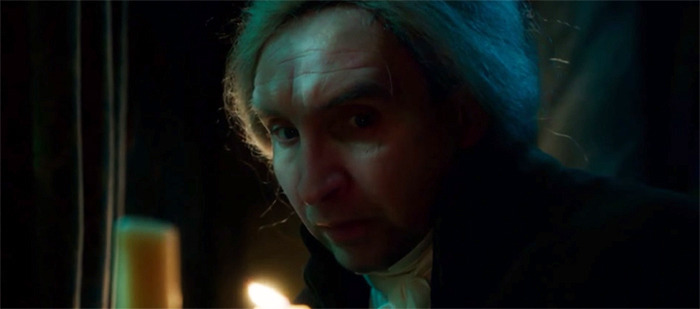 Imagine if you will a story that might be set somewhere between Harry Potter and The Prestige – a wild tale of rival magicians set in an alternate version of early 1800s England, featuring the influence of faerie and real-world history alike. That's one way to describe Susanna Clark's epic novel Jonathan Strange & Mr. Norrell, and if that makes the novel seem like a daunting piece of work to adapt for television, it is.
BBC One will soon air a Jonathan Strange & Mr. Norrell series, created by Clark, Toby Haynes, and Peter Harness, with Bertie Carvel and Eddie Marsan in the two lead roles. If this first Jonathan Strange and Mr. Norrell trailer is anything to go by, the BBC may have come up with a corker of an adaptation. Check out the lively footage after the jump.
Jonathan Strange & Mr. Norrell, which also features Alice Englert, Marc Warren, Samuel West, and Charlotte Riley, plays on BBC One in May. We don't have US playdates at this point. Trailer via Sci-Fi Now.
Set at the beginning of the 19th-century, England no longer believes in practical magic. The reclusive Mr Norrell (Marsan) of Hurtfew Abbey stuns the city of York when he causes the statues of York Cathedral to speak and move. With a little persuasion and help from his man of business Childermass (Enzo Cilenti), he goes to London to help the government in the war against Napoleon. It is there Norrell summons a fairy (Warren) to bring Lady Pole (Englert) back from the dead, opening a whole can of worms...