Guillermo Del Toro Video Game 'Silent Hills' Canceled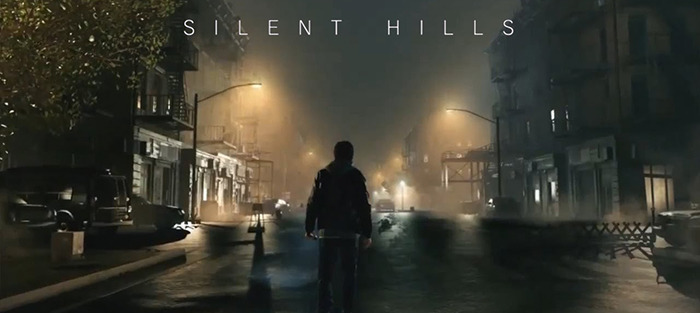 The video game partnership between Guillermo del Toro and Hideo Kojima, announced via a mysterious demo released last year, is already dead. Silent Hills was to be led by game design veteran Hideo Kojima with significant input from co-director Guillermo del Toro, and a lead character modeled after and performed by Norman Reedus. But Kojima had a falling out with publisher Konami, and the game has officially been canceled.
Word first started getting out this weekend thanks to a tweet that reported the filmmaker's comment about the status of the game:
"It's not gonna happen and that breaks my greasy heart." -Guillermo del Toro on #SilentHills. #sfff #sffs #sffilmfest #fb

— Matt Hackney (@tvsmatthackney) April 26, 2015
That told us a lot, but didn't quite clarify whether the game would exist at all, only without del Toro. Then reeds chimed in.
Super bummed about this was really looking forward to it. Hopefully it'll come back around. Sorry everyone 🍕 http://t.co/drZJ8tBsSN

— norman reedus (@wwwbigbaldhead) April 26, 2015
Now Konami has released a statement to Polygon that leaves no doubt:
Konami is committed to new Silent Hill titles, however the embryonic Silent Hills project developed with Guillermo del Toro and featuring the likeness of Norman Reedus will not be continued. In terms of Kojima and Del Toro being involved, discussions on future Silent Hill projects are currently underway, and please stay tuned for further announcements.
So that's that. Perhaps Guillermo del Toro will find a new video game outlet sometime in the future, but it might not be as promising as this project was.
For the time being you can still play the announcement trailer if you have a PlayStation 4, as PT ("playable trailer," as the initially mysterious demo was called) remains available on the PlayStation store. But that goes away later this week, too. A statement from Konami says "The distribution period of "P.T. (Playable Teaser)" on PlayStation Store will expire on Wednesday, April 29, 2015."