'Nightingale' Trailer: David Oyelowo Loses Control In One-Man Show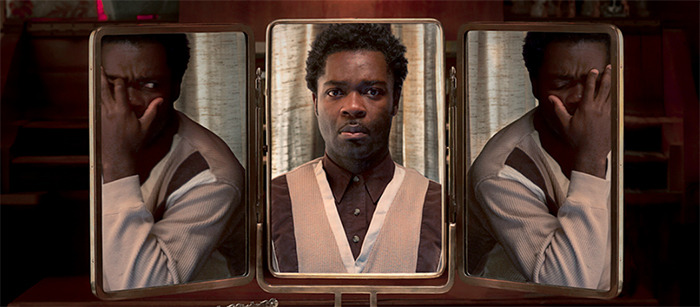 The solo show must be both one of the most appealing and among the most frightening prospects for an actor. David Oyelowo gets a chance to totally own the screen in HBO's Nightingale, in which the actor plays a war veteran whose psyche is falling apart. That's all I need to know, as Oyelowo is a powerful actor, and I would be happy to see his take on just about any role. Put him in a project like this, where it's all on his shoulders, and the results might be spectacular.
The first Nightingale trailer only gives us a hint of where the film will go, but it's enough to get across the sense that it's going to be an emotional journey. Check it out below.
Even with Animotion's bouncy jam 'Obsession' playing along, the raw emotion of some of that footage can't be disguised.
Trailer via HBO. Nightingale will premiere May 29 on HBO at 9pm.
Directed by Elliott Lester from a screenplay by Frederick Mensch, NIGHTINGALE is a provocative drama that probes the darkest corners of a disturbed mind, as a war veteran begins to unravel thread by thread. This searing story of solitude and isolation offers a poignant look at how life has failed one man.