'Flesh And Bone' Trailer: 'Breaking Bad' Producer Chronicles Cutthroat Ballet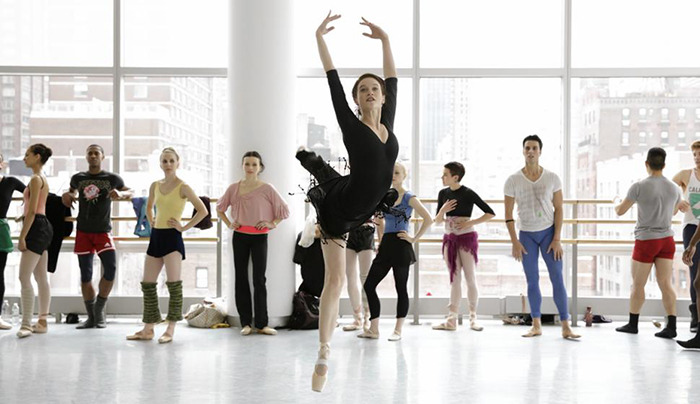 Breaking Bad producer Moira Walley-Beckett (a three-time Emmy winner thanks to her work writing and producing several seasons of that show) has a new series focused on the wildly competitive structure of a prestigious ballet company, and the first trailer is out for the upcoming show on Starz. Animal Kingdom and The Rover director David Michod directed the pilot, which adds another layer of intrigue to the series. Check out the Flesh and Bone trailer below.
Flesh And Bone premieres on Starz on November 6th.
The drama follows a young dancer with a distinctly troubled past as she joins a prestigious ballet company in New York. The dark, gritty, complex series unflinchingly explores New York City through the eyes of Claire, played by Sarah Hay (BLACK SWAN), an emotionally wounded but transcendent ballerina navigating the dysfunction and glamor of the ballet world. Claire's self-destructive tendencies amid her vaulting ambitions drive her in compelling, unforeseeable ways, especially when she is confronted with the machinations of the company's mercurial Artistic Director, played by Ben Daniels (HOUSE OF CARDS) and an unwelcome visitor from her past.