'Fast And Furious 8' Will Be Released In April 2017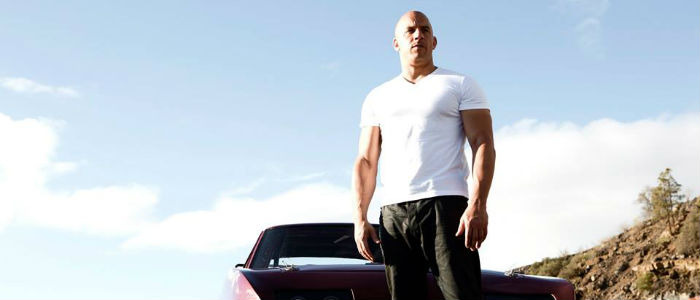 Vin Diesel just made the inevitable official. After grossing a billion dollars and counting with Furious 7, the star took the stage at CinemaCon in Las Vegas and announced that a eighth Fast and Furious film will be released on April 14, 2017. Diesel said it'll be "the best movie you've ever seen." Read more about the Fast and Furious 8 release date below.
There's no director yet announced for the film, but rumors are that it will take place largely in New York and bring back all of the primary cast, as well as newcomer Kurt Russell, who had a small but important part in the seventh film.
At CinemaCon, Diesel referred to the film as "Furious 8" and the on screen graphic said "The Next Fast and Furious" so there's no definite title yet for the film.
What we do know is, if the film is out April 14, 2017, that's a pretty quick turnaround; two years to be exact. It'll open against the Scarlett Johansson Ghost in the Shell film, and a week after Guillermo del Toro's Pacific Rim 2. Producer Neil Moritz had recently been saying he and his team have been enjoying the success of Furious 7 and hadn't yet started worrying about the eighth film. Now with a release date, that's going to change.
This Fast and Furious 8 release date announcement follows the pattern of the last few films. Universal sets a release date, a story is hammered out (by writer Chris Morgan, Moritz and Diesel), a screenplay written, and then the movie comes out on that date and makes hundreds of millions of dollars. Universal has been vocal in saying they want to make at least ten Fast and Furious movies so this is just the next step.
Are you excited to see Fast and Furious 8? Do you think this franchise can top itself yet again?