'Fifty Shades' Sequel Release Dates Set For 2017, 2018 [Updated With First-Look Image]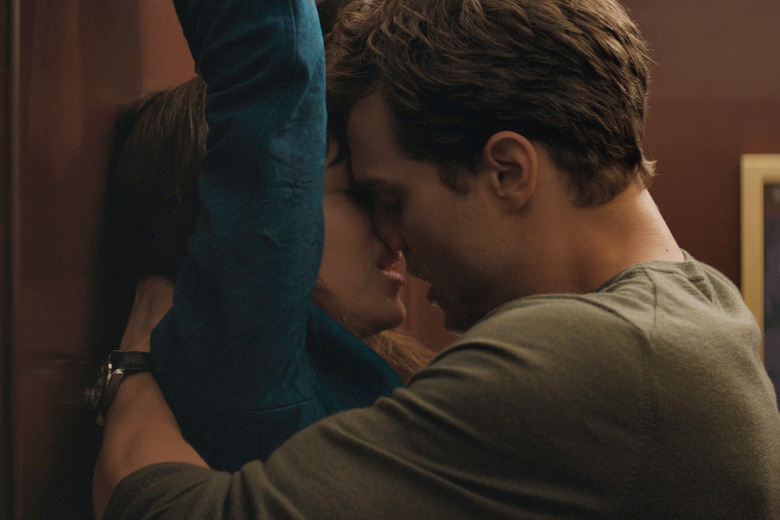 The Fifty Shades sequel still needs a director, but it has a screenwriter and now it also has a release date. Fifty Shades Darker is officially set to open in two years, followed by Fifty Shades Freed the year after that. Hit the jump for more details on the Fifty Shades sequel release dates.
Update: The first teaser image from Fifty Shades Darker has dropped. Check it out after the jump.
As announced by Universal today, Fifty Shades Darker will hit theaters on February 10, 2017, and Fifty Shades Freed will close out the trilogy on February 9, 2018. We should probably just be glad they're not splitting the last installment into two parts, as seems to be the fashion these days.
The newly revealed release dates keep the series in the romantic Valentine's Day season, where Fifty Shades of Grey did big business this year. The first installment in the series grossed $158 million worldwide in its first weekend, making it the biggest February opening ever. It went on to pull another $410 million over the course of its run.
Stars Jamie Dornan and Dakota Johnson are expected to reprise their roles as Christian Grey and Anastasia Steele, though how much they'll do it for remains in question. Both actors are contracted for the sequel but are currently negotiating for bigger paychecks.
Most definitely not returning is Fifty Shades of Grey director Sam Taylor-Johnson, who famously clashed with Fifty Shades of Grey author E.L. James on set. James has an unusual amount of creative control over the film adaptations of her novels, and has reportedly been lobbying to script the sequel.
She didn't get her way on that last part, but she got the next best thing. As we learned earlier this week, James' husband Niall Leonard got the scripting job instead. He's an established screenwriter and author in his own right, but his hiring seems likely to tighten James's grip on the series.
It's no surprise that Fifty Shades of Grey performed so well, or that Universal would try to keep the ball rolling with Fifty Shades Darker. But it'll be interesting to see whether the franchise can sustain that same level of success going forward.
James' book was a bona fide phenomenon. Even if you had no intention of ever reading it, there was no escaping it — it was mentioned in articles, interviews, late night monologues, SNL skits, thinkpieces, what have you. So when the first film came out, it attracted a lot of curiosity, even from people who'd otherwise have little interest in an erotic drama starring two little-known actors.
But now that curiosity has been satisfied, to some extent. Moreover, part of what made the first film work was its willingness to stray from the source material as needed — something that's much less likely to happen now that James is exerting more control. That's not to say the sequels will necessarily be worse, but they're bound to be, at the very least, pretty different.
Update: And here's the Fifty Shades Darker first look image. I can only imagine Christian Grey is trying out his best Batman voice here.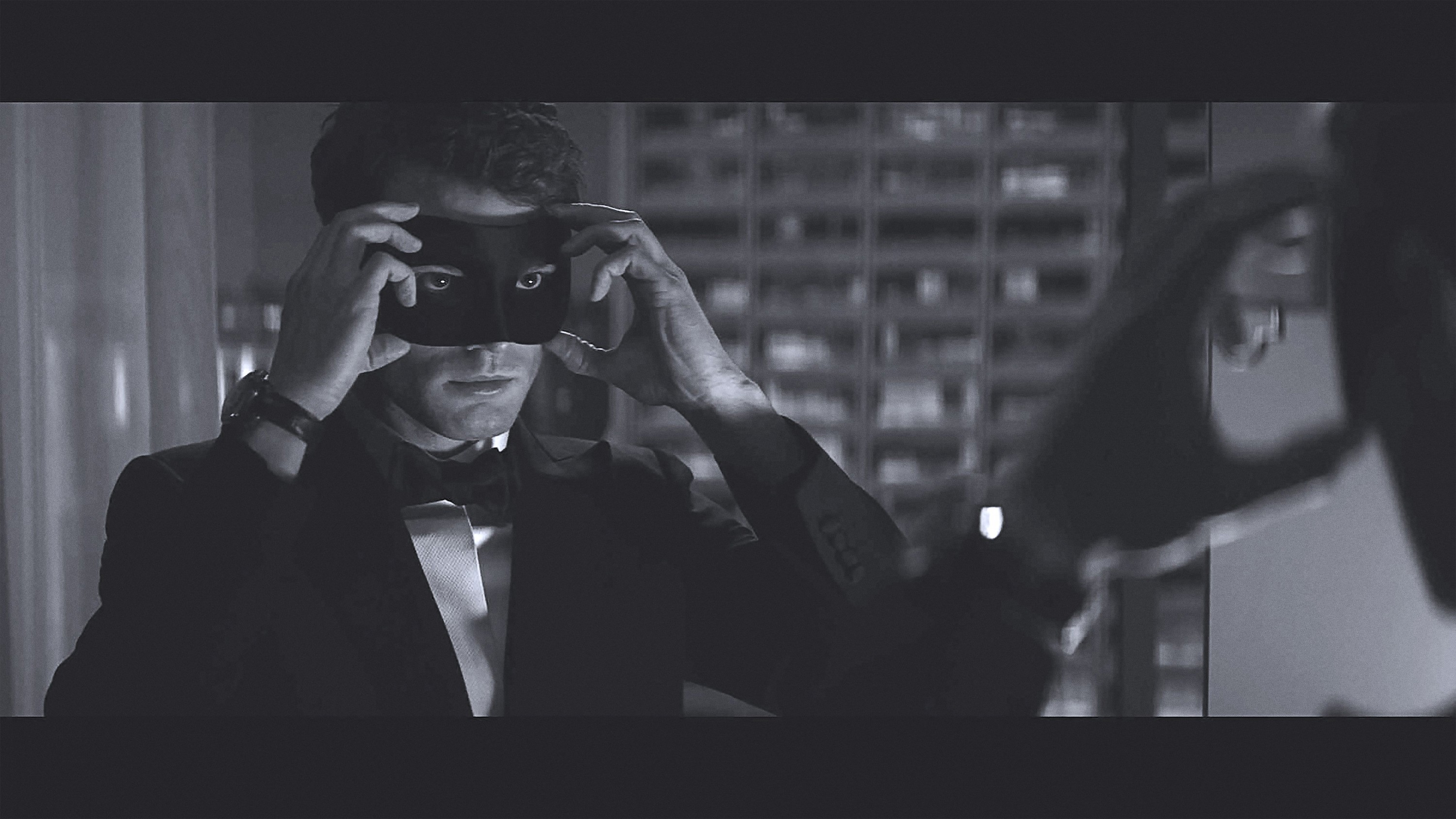 The first Fifty Shades Darker teaser will be included on the Fifty Shades of Grey home video release.