Gambit May Not Appear In 'X-Men: Apocalypse'; Darren Aronofsky Passed On 'Gambit' Solo Film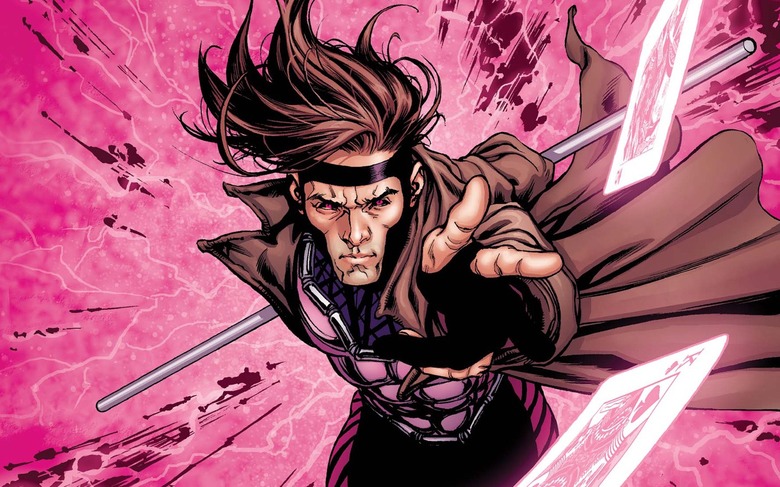 It may be a while yet before the new Ragin' Cajun makes his big-screen debut. Although Gambit is rumored to appear in X-Men: Apocalypse, new comments from actor Channing Tatum suggest otherwise.
Meanwhile, the Gambit standalone movie is still looking for a director. Rumor has it a few big name directors have been approached already, including Bennett Miller and Darren Aronofsky. More on the Gambit director search and the possible Gambit X-Men Apocalypse cameo after the jump.  
MTV's Josh Horowitz asked Tatum point-blank whether he'd pop up in Apocalypse. "You know, I don't know if I'm at liberty to say," the star responded. "I don't think I want to introduce Gambit until you can really explain who Gambit is."
It's not a firm denial, but it points away from a Gambit appearance in X-Men: Apocalypse. A quick cameo probably wouldn't "really explain who Gambit is," and Tatum has spoken before about his desire to introduce his Gambit in a standalone movie.
Then again, as Tatum himself points out, he probably isn't allowed to say even if Gambit is in X-Men: Apocalypse. Moreover, it's not just his decision. If the filmmakers and the studio want to put Gambit in Apocalypse (and there are some indications that they do), Tatum might find it difficult to resist.
In any case, Gambit is definitely showing up for his own movie. And with a fall 2016 release date already set, the director search is heating up. El Mayimbe of Latino Review hears Tatum has already talked to Miller and Aronofsky about the project.
Both ultimately declined, but the rumor hints at the kind of director Tatum wants for the film: a big name with prestige, and not necessarily someone with superhero experience. Neither Miller nor Aronofsky has ever directed a comic book movie before, though Aronofsky got close to The Wolverine and Man of Steel.
The possibly Gambit-free X-Men: Apocalypse opens May 27, 2016, followed by Gambit on October 7, 2016.