Sony CinemaCon 2015 Video Blog Reaction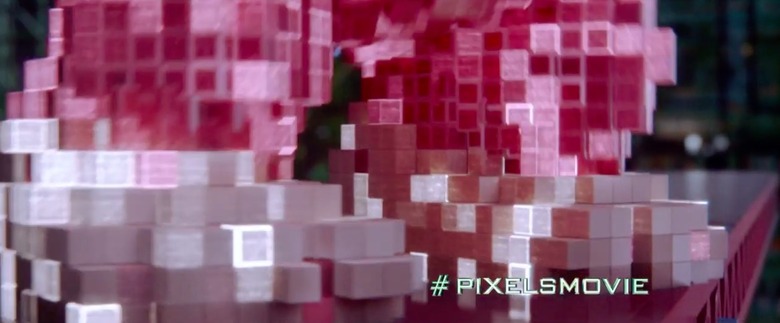 I'm in Las Vegas for the CinemaCon convention (formerly ShoWest), which is the largest gathering of movie theatre exhibitors each year. The convention is packed with talks about subjects such as how to maximize profits, and features a show floor filled with the newest and best concessions equipment. More notably, most of the major movie studios hold presentations of upcoming film line-ups for the next year and beyond. Companies even show some of their films early to get some excitement from those booking the screens.
Wednesday afternoon we saw a presentation from Sony Pictures showcasing some of their big upcoming films including Perfect Guy, Concussion, 5th Wave, X-Mas, Spectre, Goosebumps, Pixels, Aloha, Ricky and The Flash, The Walk and Money Monster and more. After the presentation I recorded a spoiler free Sony CinemaCon reaction video reaction with Steve from Collider, which you can watch that now embedded after the jump.
Sony CinemaCon Reaction Video Blog