'Breaking Bad' Creator Sold A 'Jack And The Beanstalk' Story To Disney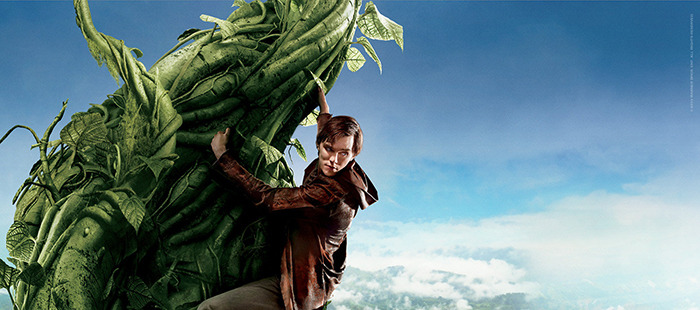 Disney's passion for live-action versions of classic fairy tale and animated stories continues unabated. Now Vince Gilligan, the creator of Breaking Bad and Better Call Saul, has sold Disney a "detailed outline" for Beanstalk, a film that will rework the old Jack and the Beanstalk story. While he won't script, Gilligan may end up directing. A "revisionist" Vince Gilligan Beanstalk movie may sound like an April Fool's joke, but this is oddly legit.
Sure, we just saw a Jack and the Beanstalk movie, but that was Jack the Giant Slayer, from New Line and Legendary. This is Disney. Totally different. And are you really going to say you wouldn't see a fairy tale movie that was conceived by Vince Gilligan? I didn't think so.
Deadline reports that Gilligan won't script — that duty will be handed off to Thomas Schnauz. But Schnauz has written for both Breaking Bad and Better Call Saul, and won two Emmys for his work. So those two guys clearly know how to work together. Gilligan and Mark Johnson will act as producers, and while Gilligan could end up directing, it could be a while before that deal is set.Better Call Saul has already been renewed for Season 2 — that deal was set before the series even premiered — and so Gilligan has some work to do. Could he slot time in to make this movie after that season is put to bed? Probably, and I would be so curious to see that happen. But let's see where this one goes.