'Yakuza Apocalypse' Trailer: Takashi Miike Makes A Wild, Weird Gangland Story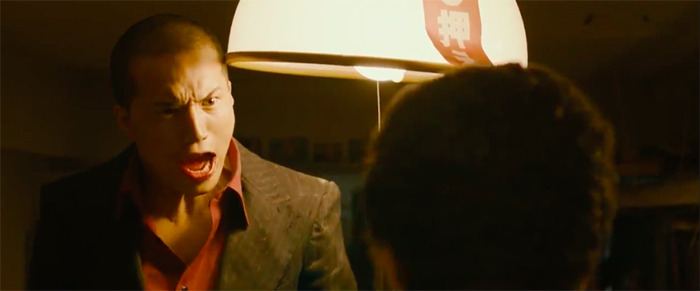 Yakuza Apocalypse: The Great War Of The Underworld is one of a few recent films from prolific Japanese director Takashi Miike. It looks like the sort of thing that will go over well for those who've loved Sion Sono's recent movies like Tokyo Tribe and Why Don't You Play in Hell.
Like the latter film from Sono, this movie is a bizarre gangster tale with what seems to be a heavy dose of comedy, and even a vampire. Mayan Ruhian, who played Mad Dog in The Raid and a totally different character in The Raid 2, is even on board to add a little extra energy. The film premieres in the Cannes Directors' Fortnight next month, but you can see a Yakuza Apocalypse trailer now.
This film follows a guy named Akira, who finally achieves a dream as he becomes part of the Japanese criminal underworld. But it turns out the real gangster life isn't like the movies, and Akira has a little adjustment process to deal with. And there's that aforementioned vampire, who is also a powerful Yakuza.
There also seems to be a person wearing a big fuzzy frog suit, who rides a bike and also has some sort of rocket ability? I don't know what the hell is happening, but it looks like some of Miike's prime goofy weirdness.
There's also this set of two far more brief teasers, which will probably only leave you more confused.
There's no planned US release for Yakuza Apocalypse at this point, but with the film premiering in France soon it might score distribution. Trailer via Live For Films and YouTube. Here's the writeup of the film from the Cannes Directors' Fortnight announcement:
Yakuza Apocalypse: The Great War of the Underworld (Takashi Miike, Japan). Ichihara Hayato and Yayan Ruhian ("The Raid") star in the prolific Japanese goremeister's latest, a gangland vampire thriller.