Fred Armisen Joins 'Zoolander 2'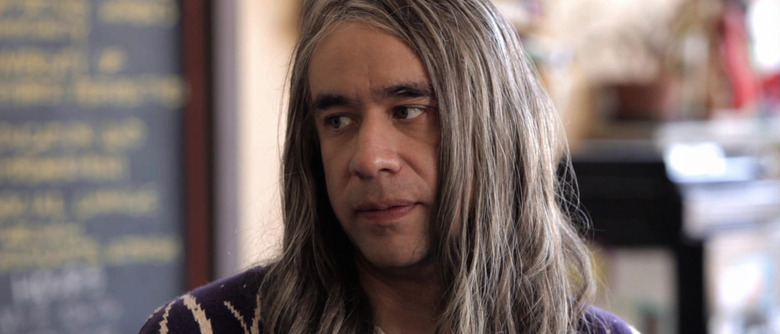 Zoolander 2 continues to load up on the funny folks. Portlandia star and SNL alum Fred Armisen has just signed on for the long-gestating comedy sequel, joining Ben Stiller and Owen Wilson. Justin Theroux is directing. Watch the Zoolander 2 Fred Armisen announcement after the jump.
Stiller confirmed the Zoolander 2 Fred Armisen casting on Instagram. It's a re-gram of an earlier video posted by Armisen, in which he packs essentials for his trip like glasses, a toothbrush, and headphones (attached to a dummy head). "And for Ben and the crew, some nice American coffee, in case they're homesick," Armisen adds, sticking three plastic cups of iced coffee into his suitcase.
Excited @sordociego (Fred Armisen!!) is joining the #zoolander2 cast!
A video posted by Ben Stiller (@benstiller) on
Armisen is one of several new cast members in the sequel, along with fellow SNL-er Kristen Wiig, Penélope Cruz, and Cyrus Arnold. The latter plays Derek and Matilda's son Derek Jr. Details on the other roles have not been revealed, though we do know Wiig's involves an epic headpiece.
Returning from the original are really, really, ridiculously good-looking duo Stiller and Wilson as Derek Zoolander and Hansel, Christine Taylor as journalist Matilda Jeffries, Will Ferrell as evil designer Mugatu, and Billy Zane as the eminently reasonable Billy Zane.
Shooting on Zoolander 2 is underway in Rome. Not a lot has been revealed about the plot, but here's what Stiller had to say a few years ago:
It's ten years later and most of it is set in Europe... it's basically Derek and Hansel... though the last movie ended on a happy note a lot of things have happened in the meantime. Their lives have changed and they're not really relevant anymore. It's a new world for them. Will Ferrell is written into the script and he's expressed interest in doing it. I think Mugatu is an integral part of the Zoolander story, so yes, he features in a big way.
Zoolander 2 opens February 12, 2016.