Cameron Crowe Reveals The 'Aloha' Soundtrack, Plus A New Poster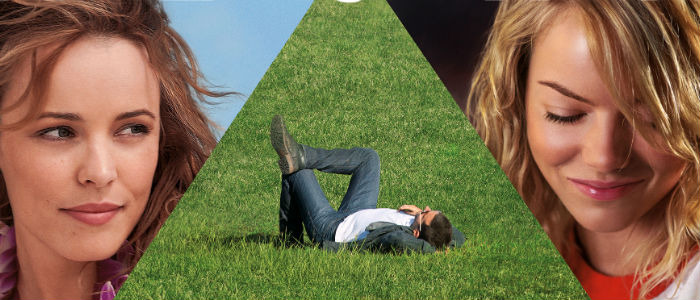 Ladies and gentlemen, there's a new Cameron Crowe movie coming out next month. That may sound crazy because buzz around the film has been almost non-existant, but it's true. The director of Almost Famous, Jerry Maguire and Say Anything is about to release Aloha, a Hawaiian-set military romance starring Bradley Cooper, Emma Stone, Rachel McAdams, John Krasinski, Bill Murray, Danny McBride and Alec Baldwin.
It's an insane cast in a film with a weird plot that involves satellites and space. Aloha seems difficult to peg. But what better way to preview a Cameron Crowe movie than with its soundtrack? The writer/director recently revealed the songs that make up the Aloha soundtrack, which you can hear below. Check out a new poster, too. 
First, here's the poster.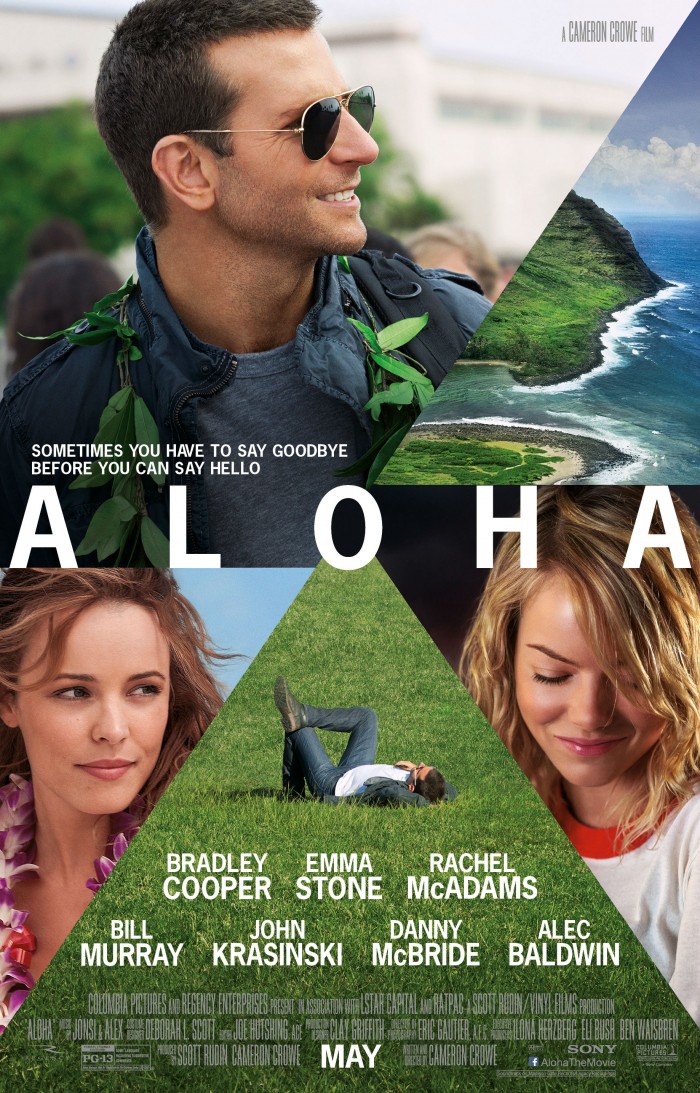 And here's the soundtrack listing, via The Uncool.
Hanohano Hanalei – Alfred K. Alohikea
Tropical Swing – 

Bobby Ingano
Alika – Genoa Keawe
I'll Weave A Lei of Stars For You – The Royal Hawaiian Serenaders
Slack Key Lullaby (Live at Maki's Studio)  – 

Ledward Kaapana
Ipo Lei Manu – 

Cyril Pahinui
Kids and Dogs – 

David Crosby
I Know I'm Not Wrong – 

Fleetwood Mac
I Can't Go For That (No Can Do) –Daryl Hall & 

John Oates
Take My Advice – 

Kurt Vile
A Field of Birds (Live at KEXP) – The Tallest Man on Earth
Midnight Mix – Jónsi & Alex
Vapour – Vancouver Sleep Clinic
You and Jake – Evening Hymns
Come and Find Me – 

Josh Ritter
Always Gold – Radical Face
Let's Go Out Tonight – The Blue Nile
Heart Is a Drum – Beck
Shooting Stars – Jónsi & Alex
But what good is a soundtrack listing without being able to hear the songs? Here are just a few embeds of the songs above. (Note – these are not all the final versions.) A quick listen will make it quite clear, this film does not have the typical Cameron Crowe soundtrack. Still, you have to wonder, what will be the breakout song? Every Cameron Crowe movie has one.
In Aloha, a celebrated military contractor (Bradley Cooper) returns to the site of his greatest career triumphs – the US Space program in Honolulu, Hawaii – and reconnects with a long-ago love (Rachel McAdams) while unexpectedly falling for the hard-charging Air Force watchdog (Emma Stone) assigned to him.  From Academy Award-winner Cameron Crowe, the writer-director behind such films as Jerry Maguire and Almost Famous, Aloha also stars Bill Murray, John Krasinski, Danny McBride, and Alec Baldwin.