Full Batman Suit From 'Batman V Superman' Revealed; Plus Details On Trailer Event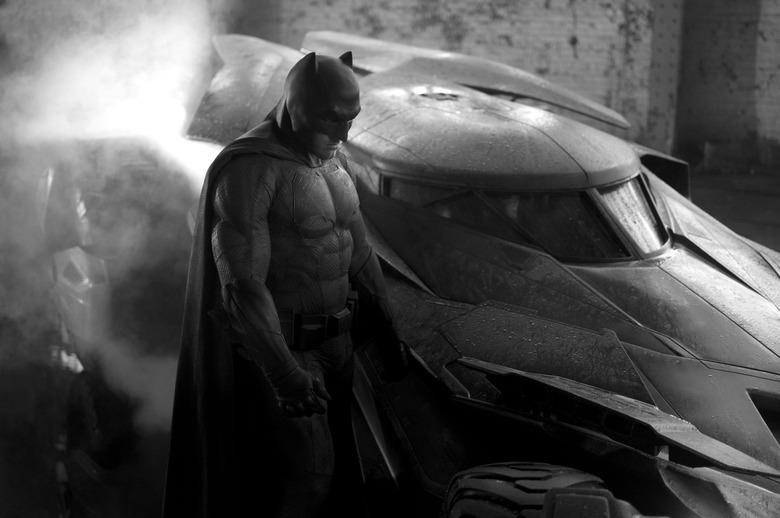 Monday night Warner Bros. held IMAX screenings all over the country of the Batman v Superman: Dawn of Justice trailer. This was supposed to be the big reveal for the trailer, but the Internet changed that, and the footage was released early. To thank fans for coming to the event anyway, director Zack Snyder added in about six seconds of exclusive footage to the trailer, and took to Twitter to show a brand new image of Ben Affleck's Batsuit.
Below, read about the new footage and see the Batman v Superman Batsuit.
First up, here's Snyder's Tweet:
Thanks to everyone that turned out for the #MondayBvSSpecialIMAXEvent screenings tonight! #BatmanvSuperman pic.twitter.com/52KvKy1lUi

— Zack Snyder (@ZackSnyder) April 21, 2015
Here's a bigger image: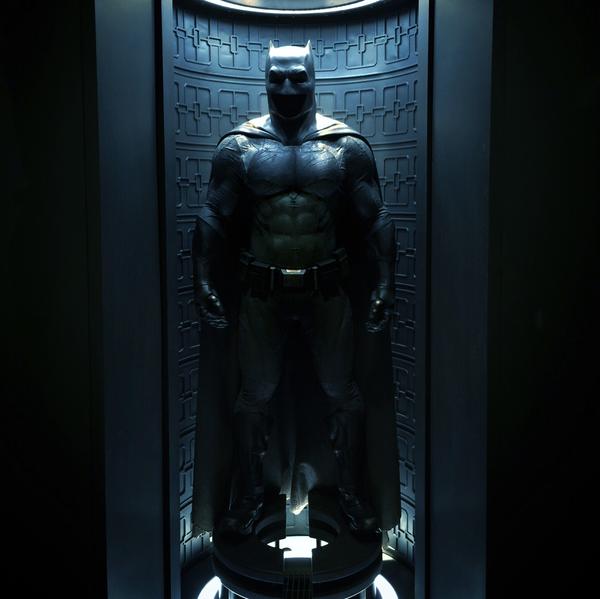 As for the IMAX event, Snyder first presented a video introduction thanking fans for coming, which he shot in front of the new Batmobile. That led into the trailer which is exactly as you see below — with one change.
After the logo, the footage comes back to the showdown. First you see Superman c**k his arm for a punch; then he starts to run. Cut to Batman, who does the same. Then a shot shows both superheroes running at each other full speed. Just when they're about to collide – it cuts. Three shots, six seconds.
Snyder then came back on screen and explained that they were going to show the footage again, but to watch out for a few things. One, he said the final few shots (basically everything from the armored Batman on) was shot in native IMAX and would fill the screen, which it did. Then he explained that the extra footage would not be seen with the trailer in other places. It was only for fans who attended the event.
Fans also got at least one of the posters we featured on Sunday and a special ticket to see an early screening of Batman v Superman at the same theater you were at, one week before release in March. Here's a photo of my ticket:
Seated for the US's only IMAX Laser projected #batmanvsuperman trailer presentation.
A photo posted by Germain Lussier (@germainlussier) on