Star Wars Celebration Interviews: J.J. Abrams, Kathleen Kennedy And Bob Iger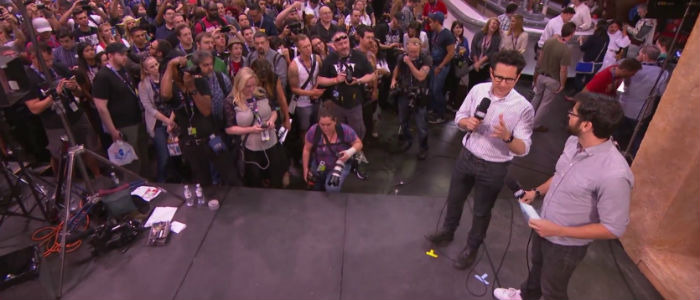 At this very moment, three of the most crucial people in the world of Star Wars are J.J. Abrams, Kathleen Kennedy and Bob Iger. One is the co-writer and director of Star Wars: The Force Awakens, the second is the President of Lucasfilm, and the third runs Disney, which owns Lucasfilm and, effectively, Star Wars. Those three people – and probably Kiri Hart, head of the Lucasfilm Story Group – are Star Wars. And the first three all appeared on the Star Wars Celebration live stream over the weekend to talk about the franchise and the new film. If you missed them live, those videos are now online. Check out the Star Wars Celebration interviews below.
All these videos come from the Star Wars YouTube channel.
JJ Abrams Star Wars Interview
Kathleen Kennedy Star Wars Interview
Bob Iger Star Wars Interview