Ben Stiller Welcomes Billy Zane To 'Zoolander 2'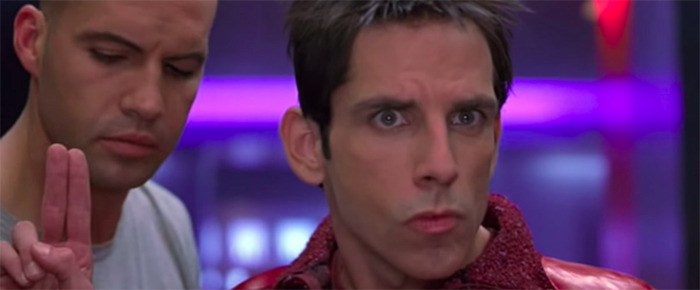 The cast of Zoolander 2 is coming together; we know that Ben Stiller and Owen Wilson are back as Derek Zoolander and Hansel, and really, really, ridiculously good-looking person Penelope Cruz has also signed on. Kristen Wiig is playing an outrageously-coiffed character, Will Ferrell has returned, and now Billy Zane is officially in the cast. Stiller's announcement of that addition is terrific. Watch below.
Billy Zane Zoolander 2
Stiller posted this to Instagram:
Hansel has some #Zoolander2 news about @billyzane
A video posted by Ben Stiller (@benstiller) on
This won't be Zane's first brush with the high-stakes world of male modeling. He had a brief but memorable appearance in Zoolander, where he attempted to offer Derek Zoolander some helpful advice at a crucial moment. Hopefully in this second film we'll see a lot more of him, and maybe Derek will take him more seriously this time.
After years of speculation and conversation about the potential for a sequel, Zoolander 2 was announced this past March, with Stiller directing from a script by Justin Theroux.
It opens on February 12, 2016, which means your Valentine's Day plans for next year should be all locked up already, especially if you've got hearts in your eyes for Billy Zane. (And who doesn't?)