Warner Bros. And IMAX Team For 30 Films Including 'Batman V Superman,' 'Tarzan,' 'Fantastic Beasts'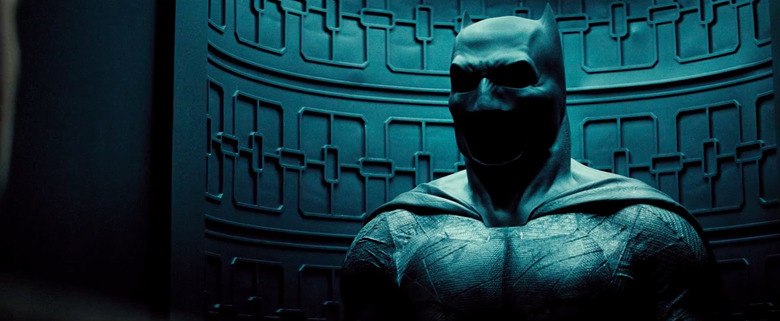 Not to be outdone by rival Disney, Warner Bros. has renewed their deal with IMAX to release 30 films in the format over the next few years. The news comes two weeks after Disney renewed a similar deal to release films like Star Wars: The Force Awakens and Captain America: Civil War in IMAX.
Under Warner Bros. deal, films such as Batman v Superman: Dawn of Justice (which shot with IMAX cameras), David Yates' Tarzan, Guy Ritchie's Knights of the Roundtable: King Arthur, Ron Howard's In The Heart of the Sea, the Harry Potter Spinoff Fantastic Beasts and Where to Find Them, Andy Serkis' Jungle Book: Origins, Gareth Edwards' Godzilla 2, the LEGO Movie sequels and all other upcoming DC movies (Suicide Squad, Wonder Woman, etc.) will be digitally remastered for the premium format. Read more about the Warner Bros IMAX deal below.
IMAX is also currently rolling out their new IMAX Laser format, which is expected to be in several dozen theaters by the end of the year. It's a super high tech, high quality projection that has a much higher resolution than normal projectors both in 2D and 3D. That's the kind of thing studios love, hence their contract extensions with IMAX.
Here's the full press release:
IMAX Corporation (NYSE:IMAX)  and Warner Bros. Pictures today announced a multi-picture agreement to release up to 30 films from the studio's slate through 2020 as a continuation of the companies' longstanding partnership.
Under the agreement, IMAX will be part of a number of high-profile tentpoles from Warner Bros. Pictures, including The Man from U.N.C.L.E. , In the Heart of the Sea, Batman v Superman: Dawn of Justice, the Tarzan movie, the King Arthur movie, Suicide Squad, Geostorm, Fantastic Beasts and Where to Find Them, Jungle Book: Origins, and Godzilla 2.  The deal also encompasses a number of upcoming DC tentpoles, as well as future LEGO movies, including The LEGO Movie Sequel.
"We've had an incredible partnership with Warner Bros. for more than 10 years, which has helped IMAX filmgoers enjoy Warner movies around the world," said IMAX CEO Richard L. Gelfond. "We're excited and grateful to extend that partnership."
"With this multi-picture deal, IMAX and Warner Bros. continue a lengthy and substantial partnership, which is invested in bringing the highest-quality entertainment to the most awe-inspiring cinematic experience," said Greg Foster, Senior Executive Vice President, IMAX Corp. and CEO of IMAX Entertainment. "But at its core, this deal enriches and broadens IMAX's relationship with key filmmakers, who have always been a top priority for Warner Bros. in bringing the most compelling cinema to audiences around the world."
Dan Fellman, President, Domestic Distribution, Warner Bros. Pictures, stated, "IMAX provides an immersive moviegoing experience that is unparalleled.  We have an exciting and extremely diverse slate and look forward to giving audiences the opportunity to see a variety of films on the largest possible canvas."
Veronika Kwan Vandenberg, President, International Distribution, Warner Bros. Pictures, said, "We are thrilled to continue our partnership with IMAX on these much-anticipated projects and more to come.  Increasingly over the years, international audiences are opting to watch movies on large-format screens, taking advantage of the premium visual and sound quality offered by IMAX."
The IMAX release of each film will be digitally re-mastered into the image and sound quality of The IMAX Experience® with proprietary IMAX DMR® (Digital Re-mastering) technology. The crystal-clear images, coupled with IMAX's customized theatre geometry and powerful digital audio, create a unique environment that will make audiences feel as if they are in the movie.