'Batman V Superman' IMAX Posters Revealed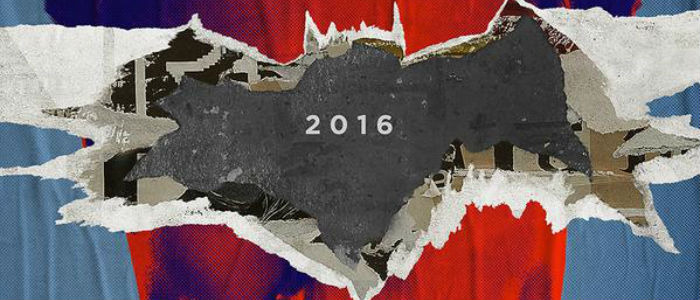 Even though pretty much everyone in the world has seen the Batman v Superman teaser trailer already, Warner Bros. is still hosting a IMAX trailer event Monday. How do they entice people who got tickets to still go? Well, director Zack Snyder tweeted that a few extra shots will be included in this trailer and fans will have a chance to get two special Batman v Superman IMAX posters. Check them out below.
Here are the posters via Zack Snyder.
Batman v Superman IMAX posters
I've gotta say – those are pretty great, right? Plus, it's a new look at Ben Affleck as Batman.
If you can't make it to the IMAX event (any remaining tickets can be found here) here's that trailer again.
Batman v Superman: Dawn of Justice stars Ben Affleck as Batman, Henry Cavill as Superman, Jesse Eisenberg as Lex Luthor, Gal Gadot as Diana Prince/Wonder Woman, Jeremy Irons as Alfred and Holly Hunter in a role newly created for the film, with Amy Adams, Laurence Fishburne and Diane Lane returning fromMan of Steel.
The film is written by Chris Terrio, from a screenplay by David S. Goyer. Charles Roven and Deborah Snyder are producing, with Benjamin Melniker, Michael E. Uslan, Wesley Coller, David S. Goyer and Geoff Johns serving as executive producers.
Batman v Superman: Dawn of Justice is scheduled to open in the US on March 25, 2016.