New Lars Von Trier TV Show Will Be About A Serial Killer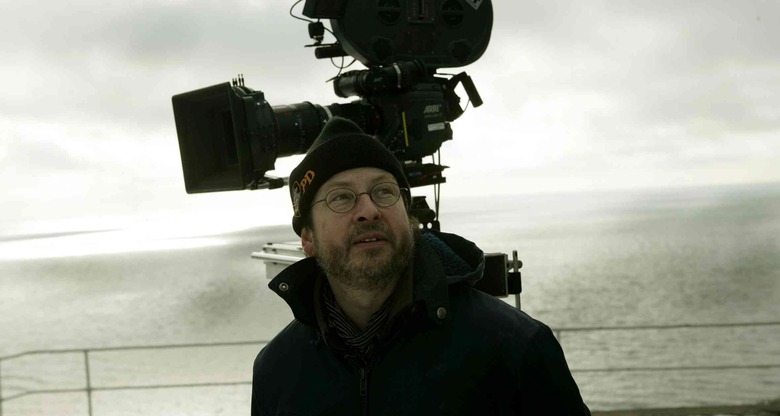 Lars von Trier has yet to announce his big-screen follow-up to his five-hour, two-part sex epic Nymphomaniac. In the meantime, though, he's got something else cooking. As we reported last year, he's working on a new TV series called The House That Jack Built.
At the time, we knew only that it was supposed to be "without precedent," whatever that meant. Now some more concrete details have emerged on the story and structure. Get the latest on the Lars von Trier TV show after the jump. 
Cineuropa (via The Playlist) reports von Trier discussed his new TV project during an interview at the University of Copenhagen. He revealed that The House That Jack Built would be an eight-part English-language production about a serial killer, told from the point of view of said serial killer.
I don't know if that premise is worthy of grandiose phrases like "without precedent," but it does sound like an interesting spin on the crime drama genre. And knowing von Trier, it'll probably go to some pretty weird, dark places. So maybe it'll live up to that description after all.
Casting has yet to be announced. Producer Louise Vesth previously stated that von Trier wanted "a huge cast," and producer Peter Aalbæk Jensen told press they wanted a "major international star to play the lead."
Von Trier has previous experience with television. In the '90s he created Riget (often called The Kingdom), two miniseries set in a Copenhagen hospital. (It was originally planned as a trilogy, in typical von Trier fashion, but part 3 was scrapped after the death of actor Ernst-Hugo Järegård.) It was well received around the world, even inspiring an English remake produced by Stephen King in 2004.
As for a return to film, von Trier doesn't sound so sure. After getting sober last year, he admitted, "I don't know if I can make any more films, and that worries me." In this more recent interview, he stated, "I am very attentive to the possibility of becoming too old to make films – and when it happens."
Until he makes up his mind about making more films, The House That Jack Built gives us something to look forward to. The series aims to shoot in 2016.