Rumor: Netflix's Defenders Will Be In 'Avengers: Infinity War'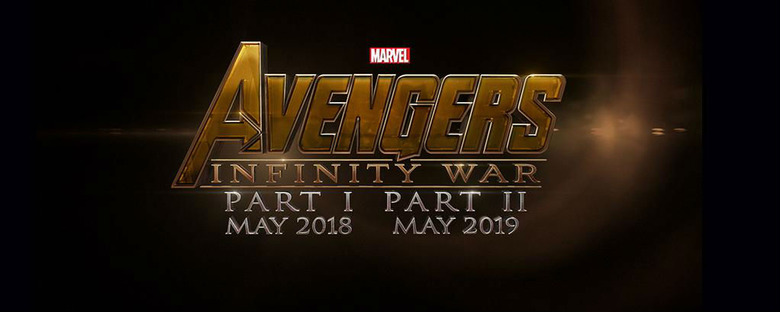 While Marvel's TV shows are definitely part of the same universe as Marvel's movies, the characters overlap only occasionally. And when they do, it tends to be movie characters dropping by the show, not the other way around.
But it sounds like some of the MCU's upcoming small-screen stars will get the chance to crash the big-screen party. According to a new rumor, Netflix's Defenders team will show up in an upcoming Avengers movie. After the jump, read up on the Defenders Avengers rumor. Plus, get an update on the Agent Carter renewal odds. 
Bleeding Cool's sources indicate that the four Defenders will make an appearance in Avengers: Infinity War – Part 2, scheduled for May 3, 2019. That's still some time away, but then again the Defenders need time to come together, too.
The first of Netflix's five Marvel shows, Daredevil, debuted earlier this month with Charlie Cox in the lead. Coming later this year will be A.K.A. Jessica Jones starring Krysten Ritter, followed next year by Luke Cage starring Mike Colter. Iron Fist (cast TBA) will drop sometime after that, and then all the leads will team up in The Defenders.
By the time the Defenders drop by the Avengers film, the MCU could look very different than it does now. Some of the current Avengers' contracts will already have ended; meanwhile, Ant-Man, Doctor Strange, Black Panther, Captain Marvel, and Spider-Man will have been introduced.
But we can speculate about that later. More pressing is the fate of Marvel's other new series, ABC's Agent Carter. There's a bit of good news on that front as Bleeding Cool hears the period actioner is "75% confirmed" for a second-season renewal.
Despite strong reviews, particularly for actors Hayley Atwell and James D'Arcy, Agent Carter's lackluster numbers have kept it on the bubble. It opened softer than expected, and wrapped up after 8 episodes with series-low ratings.