'The Gallows' Teaser Trailer: Is This The Next 'Paranormal Activity'?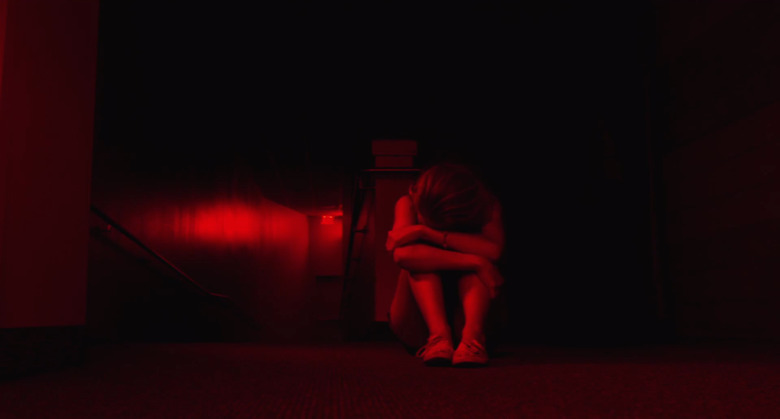 In a summer movie season positive jam-packed with sequels, reboots, and spinoffs, it's kind of refreshing to hear about a wide release that's none of those things. Heck, The Gallows doesn't even have a big-name director or a star-studded cast to attract attention.
What it does have is Blumhouse Productions, the powerhouse behind some of the biggest horror hits of the past several years including Insidious, Paranormal Activity, and Sinister. Watch The Gallows teaser trailer after the jump. 
Twenty years after an accident caused the death of the lead actor during a high school play, students at the same small town school resurrect the failed stage production in a misguided attempt to honor the anniversary of the tragedy — but ultimately find out that some things are better left alone.
Though Blumhouse has branched out a bit as of late, they're best known for micro-budget horror. But even there, not all of their productions are created equal. Their recent The Lazarus Effect had an acclaimed documentary director (David Gelb) at the helm and a slew of boldface names (Olivia Wilde, Mark Duplass) in front of the camera.
The Gallows, on the other hand, looks like a small-scale affair even by Blumhouse standards. The project reportedly came about after Film 360 discovered footage posted on YouTube by directors Chris Lofing and Travis Cluff, and set Jason Blum to produce a full-length feature. But Blum has struck gold in this kind of territory before — most notably with the original Paranormal Activity, a $15,000 indie that spawned an $800 million franchise.
The first The Gallows teaser trailer doesn't offer much. All we really see is one very upset young woman getting dragged away by presumably paranormal forces. Still, it's an effective mood-setter. Most importantly, it leaves us wanting more — even if only so we can find out whether Blumhouse has struck cheap gold yet again.
The Gallows arrives July 10, 2015.