More Details On AMC's Martial Arts Series 'Into The Badlands'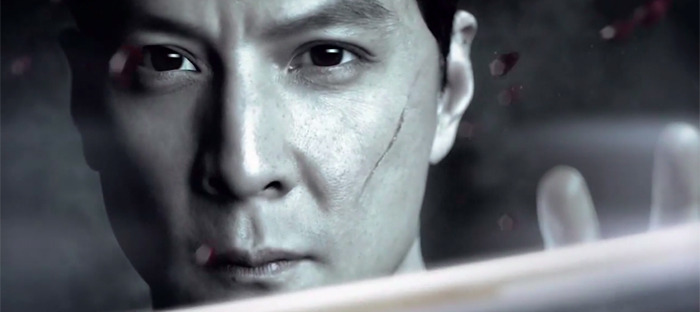 A few weeks ago we were surprised by the first teaser for AMC's new series Into the Badlands, starring Daniel Wu as a warrior journeying across the western US with a young boy in tow. Now, thanks to some casting news, we have some more info. The show remains almost as mysterious as it was originally, but there are just enough new Into the Badlands cast details to keep us going.
Deadline has news of casting for the show, including Aramis Knight, who'll play the young boy M.K. who is traveling with Wu's character Sunny. Also signing up is Madeleine Mantock (The Tomorrow People) as Veil, who has a thing going with Sunny. But there's some cooler stuff about her character: "She is a doctor who specializes in making and applying prosthetic limbs for Clippers (squads of assassins) who have lost them."
And Ally Ioannides (Parenthood) will be a character named Tilda, described as "one of The Widow's "butterflies," who is trained to kill and who befriends M.K."
We also know the first season is only six episodes, and that David Dobkin is directing.
Previously, this is all we knew about the plot:
Into the Badlands is a genre-bending martial arts series very loosely based on the classic Chinese tale Journey to the West. In a land controlled by feudal barons, Into the Badlands tells the story of a great warrior and a young boy who embark on a journey across a dangerous land to find enlightenment.
The new report adds those character names for the warrior and boy, Sunny and M.K., and also this info: "No longer a boy but not yet a man, M.K. is fearless and tests Sunny's patience on a daily basis. Under Sunny's tutelage, M.K. will become a martial artist of unrivaled skill."
Into the Badlands premieres this fall. Here's the teaser again: